Is Your PayPal Vefified?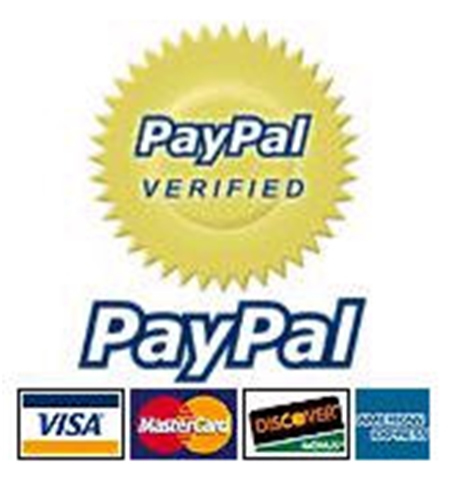 India
June 24, 2009 6:24am CST
Well is your paypal account verifed. Paypal would be so easy if your paypal is verified. You won't have to worry about getting limited or anything. How did you verify your paypal? With A Credit card or a Bank Account OR By a VCC. And does VCC Really Work?
6 responses

• India
24 Jun 09
i only have atm card and it does not accepts it at any time ...so i am very worried ...aboutverifying because its leading to nt been able to add funds in my neobux account

• Philippines
24 Jun 09
Don't worry, you could still add funds to neobux using your earning. Try it, you will see a link saying "add funds using credits.." And if you have a balance in paypal, you can still transfer it to neobux. You don't need credit card to transfer your balance to neobux! Happy mylotting!

• India
24 Jun 09
Yes, my paypal account is verified. I tried to get it verified by linking my account number at first, but somehow it didn't work. Then i linked my credit card info and finaly got it verified. VCC.. I guess it works but only for a limited duration. I have come across cases where people got their account verified using a VCC but then later on the limit was reduced to zero and now they cannot receive any payments nor they can make any transaction until 6 months. So i guess getting the account verified using a Credit Card or bank account number is more safe.

• India
26 Jun 09
Oh good. I have too heard that VCC are not safe to trust but again some are not getting limited for using them and for years. I guess you have to buy from a good reseller and be lucky. Anyhow i won't try it. I got a payoneer card. May be i will be able to verify with it. Thanks for your response

• United States
24 Jun 09
Yes I am Verified through Paypal. If I'm not mistaken, I was verified through my bank account AND a credit card. I needed to do this as I am an Ebay dealer. It makes for much easier transactions all the way around. Sometimes you cannot withdraw money until your Paypal account is Verified so keep that in mind. You don't want to have a whole bunch of money in your account with no access to it. You can check with Paypal on their site for more information. I'm not familiar with VCC.

• India
26 Jun 09
Oh i have known that you must be a verified paypal account holder to get be able to sell or buy from ebay. is that true. I know i can't withdraw them money but my brother is abroad and he has a verified paypal so i can send him the money and he can withdraw the money. Thats like me withdrawing the money.

• India
24 Jun 09
no need of it be verified... u can use it otherwise also....but it will be litter better if its verified as u can make transactions easily... i have done through bank account... anyways...thanks for your quieries... Keep lotting....keep earning.... dont forget to mark it as best response if u liked it...,thanks friend Bye


• India
24 Jun 09
Doesn't Online shopping sites only accept verified paypal. Which sites are accepting unverified paypal can you send me some sites. Unverified users also can get money on the account but can't spend them on the sites like hostgator, website.ws, godaddy.com. But luckily some do accept unverified paypal too.

• India
24 Jun 09
I am a not Verified Member on Paypal but i didn't won't the Verification yet but i may be i have decided in the future to verify it.. And i not having the creditcard so it's tough for me to Verify.. I am not sure idea's about the Virtual Credit Cards.. But my online money is going well with the paypal.