I have a question on Paypal India ,please help me..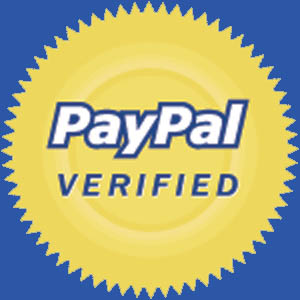 Philippines
June 25, 2009 1:08pm CST
I have a friend who wants to join this site. But the problem is, he does not have a credit card, only a bank account. Is there any Indian Bank who is recognizable by Paypal India? If there is, what are those Banks and tell me the details about it. Thanks in advance!
4 responses


• Philippines
25 Jun 09
that's good to hear, I think I will tell my friend that it is ok even if he has a debit card and sign up for paypal. Have you verified your paypal? is it really needed?


• India
25 Jun 09
I'm an Indian an i have a paypal account too. Paypal does recognize Indian banks. When you wish to transfer the amount you simply have to give PayPal your bank's code (which is available on the internet) and you will be charged Rs. 50 INR for transactions less than 7000. So it is possible and if your friend is too concerned about transferring the money to the local account then you can also tell them that they can shop at eBay and other places and pay via paypal account :)

• Philippines
25 Jun 09
Ok I do hope that it is okey to use that without any hassle when it comes on being paid here on Mylot. Some says you need to be verified, others do not agree. I just wanted to know the truth so that when my friend registered, he will have an account on paypal and he can withdraw an amount to his trusted bank. Thanks for your response.

• India
25 Jun 09
hi, i m also an indian, i have a debit card IOB, not a credit card. though i registered my card, it shows unverified. i thnk we have to contact the pay pal directly. i hope someone answers this. and my brother is using paypal account without a credit card n debit card. he doesnt do online shopping, so he said it is not necessary. he is still able to send and receive money. so i think it should be fine! i would suggest you to contact paypal. good luck

• Philippines
25 Jun 09
Ok, good to hear that even if it is a debit card he can register on Paypal account. I will have to just instruct him what to do. Thanks for your response.