Non-vegitarian is responsible for global warming?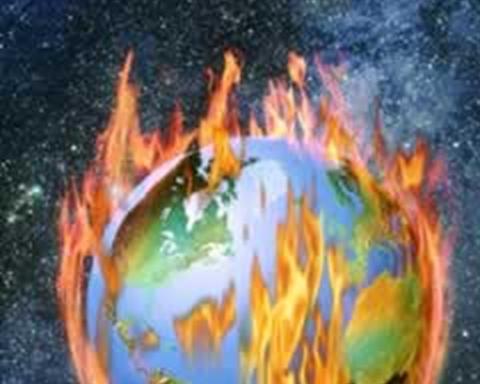 India
June 25, 2009 3:47pm CST
Once some scientist told that Person who eat non-veg is responsible for global warming. As per his saying not 100% but somewhat resposible for global warming. Are you agree with this saying? i belive that yes he is right, person who eats non-veg feel more heat in his body than veg person. all positive and negative reply are welcome.
3 responses

•
25 Jun 09
I think probably the scientist was referring to the amount of methane gas produced by animals, mainly cattle, when they burp. Apparently it is a huge amount worldwide and is contributing to the greenhouse gases. If more people were vebetarian there would be less cattle, but they are trying to find ways of feeding cattle more digestible food to reduce the gas.

• India
25 Jun 09
yes you are right. i got some of the point of that topic due to your response.

• United States
28 Jun 09
It is somewhat responsible for global warming. But nuclear power, and technology as a whole should take much of the blame for global warming. Certain industries are far guiltier for global warming than the gases that cattle produce. The biggest offender, much bigger than non-vegetarians, would be major corporations that send all kind of pollutions into our atmosphere...but that's just my opinion.

• India
8 Jul 09
Yes you are right, there are the companies who is emittig dangerous gas into atmosphere.

• United States
25 Jun 09
Actually the original contribution by humans to global warming started thousands of years ago when man started up rice paddies in a certain part of the world that gave off methan which is a worse global warming gas than carbon dioxide but is not produced the quantities that carbon dioxide is today by coal fed electric plants. Of course there would have been fewer coal plants, in the U.S. at least, if extreme environmentalists hadn't just about stopped the building of nuclear energy plants around thirty years ago.

• India
25 Jun 09
very good information. i am not much aware about "how this methane gas is generated?" Happy mylotting!!