Any Good Money Making Ideas??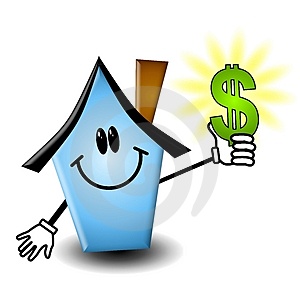 Canada
June 26, 2009 2:02pm CST
I find it interesting that this forum, which is about making extra money in general, is dominated by discussion about pay-to-click, or pay-to-read emails, or pay-to-post. All of these schemes, when they aren't scams, only make you a few cents to a buck a day. Even if you get good at referrals, you might make 10 bucks in a day (this would be extremely good. Just get any minimum wage job and you'll make way more than this. Come on everyone. Where are the discussions on some really good money making ideas. Like tips on how to start a home business, or how to invest in the stock market, or forex trading. Or even advice on how to write a good resume, a good way to try and get a job. Has "making extra money" really come down to clicking on website and other such things, which make you a few pennies for your effort?
9 responses

• India
26 Jun 09
Hi Uroborus,this is a good discussion topic for sure.Well,you know I have not encountered a site from where you can earn so much that you can make a living out of it,but I heard that a lot of online earners are using affiliate programming to earn some handsome cash.I have not tried it so I cannot tell you if it work or not,that is just a suggestion from me.

• Canada
26 Jun 09
Thanks for your comment. Affiliate programing can get you a few bucks but it's still low pay compared to even a minimum wage job. It's also not sustainable because it's based on similar ideas to a pyramid scheme. You get more people to join , that get more people to join ...and so on. After you make a bit of money, it burns out.

• India
27 Jun 09
Hi Uroborus,thanks for responding back.I do not even know that much as you seem to know about affiliate programming.I just heard that it is a good money making option online but never really tried it.I just thought it may be of some use for you.Anyway,it was nice to know your views.

• United States
26 Jun 09
I have made a few bucks here and there online - but not even in the hundreds, I doubt that I've made $50.00 total! You're right though - if I was working minimum wage, I'd be making $8.00/hour - the three hours that I spend here on mylot, would be about $24.00 in one day! That's more than twice the payout here! HOWEVER - looking for a REAL job in this economy is tough. Everyone is still in the laying-off, cutting cost,and re-structing phase. I've made about $70.00 selling my old books. There's a money making idea for ya! However, when you're out of books to sell (or no one wants to buy your books), then you're sh!t-outta-luck. I'm pretty good at bulking up resume. You want resume tips? Show me your resume - and I'll make comments on it (for free!)! But that doesn't guarantee you a job.


• United States
26 Jun 09
well if you join multiple places at once and do all that it really adds up after a while, and for people who are unemployed like me, i do it just for the extra cash to pay for bills and what not! so thats y I do it! Thanks !


• Canada
26 Jun 09
Hi irfan. That is good to make over $6 in a week on 20 minutes a day. But I have two comments. 1) Can you sustain that every week? My experience with these sites is also that I can make a few buck for little time initially, but then that's it. After a few weeks, you can't do it anymore. 2)Twenty minutes a day for a week is 2 hours and 20 minutes for a little over 6 bucks, and that's for your example where it's the best money you can make. That's only about 3 bucks an hour,which is a horrible hourly wage. The other thing is that you can't expand your hours, so that if you wanted to work 40 minutes a day to get double, you couldn't. Getting 6 bucks a week is not great money, especially if I had to spend over 2 hours doing it.

• United States
26 Jun 09
Hi I use a site called cashcarte I don't know if you heard of it or not but they do pay I've gotten 4 checks from them already and I do have proof if you need it, go to my profile and go to my web site.The min payout is $20 and I must say it is not hard to get to at all. You do free offers and get paid for them if you like what you here then check it out.

• United States
27 Jun 09
I think that the people who post in these forums, myself being one of them, are looking for jobs they can do from home. Forex trading, etc, may be something they can do from home but most people on here don't want to spend the time it takes to invest, etc, in these things. Lol, Myself Included. One thing that people should be asking in these forums are ways to make extra money crafting, etc.

• China
27 Jun 09
join as many as sites you can and add them all to one single paypal...

• China
27 Jun 09
I just come here for fun and make friends meantime learning English.

• Canada
27 Jun 09
It is earning "EXTRA" money. Not getting rich. But I know where you are coming from. And in honor to you, after, I write a nice article I am planning on writing about the 3 major benefits of network marketing, and have an expert review it, I will post it here as one of the places to have it stay in internet land for all the rest of it's years. You can hold me to my word on this.

• Chile
26 Jun 09
I´m happy with mylot and my P^TC sites. They are no scams but I wonýt get rich with them. As it is, I pay for my vacations with my online earnings. Try wordlinx, valuebux, neobux, palmbux, bux.gs, clixsense. If you want links or want to trade (so we both have another referral) add me as a friend and send me a PM. Luck