Mylot needs a change! It starts with you

United States
June 26, 2009 6:35pm CST
I have been seeing a lot of discussions about mylot lately.. A lot of people are upset about the way mylot is becoming boring or full of people's rantings.. So their seems to be less participation going on.. I have been here since the beginning of May.. So true haven't seen what it was like before.. The one thing I do know is that we can all change the attitude and way things are discussed here? Okay you are thinking to yourself HOW? I am just one person and there are a lot of us out there.. That's simple start with you and pass the message on to your friends.. Soon most of the mylot community will hear the message that mylot should change.. Why should it change? How should it change? Ok when you are in the moment of writing about something.. Take an extra minute or two to rehash what you would like to present to the rest of us.. Has it been done before? If so what are you changing or looking at differently to make it something new.. For example; and no disrespect to anyone person.. But how many different discussions have been started in the last 24 hours about Micheal Jackson's Death.. Quite a few.. Which is fine everyone has their own opinon.. But instead of making countless new discussions on the subject why not just a couple? Detailing the different aspects of his life? People wonder why mylot is getting boring; originality is getting thrown out the window.. Due to time, energy or what ever the reason may be.. Each person should try to write one discussion a week about something totally off the wall and/or different... "UNIQUE" I beat in the weeks to come there will be more discussions worth responding too.. We are not all going to like what each other has to say.. BUT LET'S BE MATURE ABOUT IT, PUTTING PEOPLE DOWN FOR WHAT THEY BELIEVE IN IS SO WRONG ON SO MANY LEVELS!! This is a lesson that is taught to us either before we even go to school or the first year.. How to get along, and the respect for others.. Agree to disagree is what I have been told by my auntie.. Some times in life there will not be a compromise... It would be nice but that is just not how the real world works.. Respect the fact that this site is global, so here are several different people from different cultures trying to share their view points on things.. And if a subject really really upset you and you can not find the right words to express them without lashing out at the writer.. THEN DO NOT SAY ANYTHING AT ALL. I truely enjoy being on mylot, I just do not like some of the attitudes that I am seeing lately... Maybe it may change maybe not.. Its life I guess.. Thank you for listening, this is just one of my most favorite sites, I would hate to see it go away because of us not being able to get along.. Feel free to say what ever and I will try to respond in a timely manner.. oh if I do not respond to you at all it is because of the fact you either had a complete though or I have nothing nice to say so I will not say anything.. Happy Lotting
7 responses

• Boise, Idaho
27 Jun 09
There always seems to be someone on here that feels all is not as it should be. I think that people do need to be mature about this and what they expect on this site. This is a great site and believe me I have checked out others of the same type and they weren't much. Everyone does have their own opinion. Why not the respect others right to vent? It isn't like any of us have to respond with posts we don't agree with or don't care for. We can move right along. Why not just do that instead of go on about ranting people? Why not live and let live?

• United States
27 Jun 09
That is an excellent point.. "Why not live and let live". I just was commenting on all of the different discussion that have said that there needs to be a change.. I am just stating that we can all change it, but it start with each person.. Instead of blaming others, do something about it.. The only person that you can control is yourself.. No one else..

• Spain
26 Jun 09
I so agree. I have been a member for a couple of months, and I have noticed the change. People don't think enough about their topic before posting adiscussion, and many people will not accept that others may have different opinions and this is fine. This is a discussion site, but some people seem to use it as a soapbox. I think the Mylot admin team need to be strict about this, and adopt a '3 strikes and you're out' policy in relation to people who breach the guidelines. I also think they could build in some software that prevents people duplicating discussions. This would force people to come up with original ideas and improve the quality of discussions at a stroke. I only ever post if I think the topic is unusual or different, but some people will post anything in the mistaken belief that it will increase their earnings. Quality, not quantity, is what matters on Mylot.

• United States
26 Jun 09
Well said, Thank you.. I think that it is ok if someone needs to get something off their chest.. Some people do not have the ability to say what they feel offline.. I think people should just remember that this stuff is posted online for everyone to see... Its in the matter of writing their personal rantings.. Using swear words and cutting other fellow mylotters is not right.. If you have a problem with one person try private messages, if that does not work then may be it is the best thing to make a discussion about it, just keeping in mind that there will be lots of people reading it, so it needs to be written with respect.. Can be done regardless of how angry a person may be..

•
27 Jun 09
Whenever I try to start a new discussion on an interesting topic, I get zero replies. So these days I just comment on other people's - provided they're of interest.

• United States
27 Jun 09
Thank you for your comment.. I have a question for you, what do you consider interesting??

• United States
27 Jun 09
So what do you think my posts are boring or are you saying that some posts that you have read are so boring that you have not responded to them?

• United States
29 Jun 09
Ok I was just making sure... I have gotten some responses on my discussions, but nothing really to brag about... Thank you for telling me that.. I will keep trying and may be one day I will have that one discussion that takes off...


• Philippines
27 Jun 09
heello there... i agree with you...yes its true, if we want change...let change begins with us! its is not just applicable to mylot but also in all aspects of life... i also notice those the same topics...and yes sometimes i feel boring about it but anyway i don't care...that's hat they want and i respect that... respect is really important...we should respect each other to have a peaceful community here in mylot...we can still say what we want while respecting other people...what i don't understand is why some people gives a negative rating to those who have different views with them...i have seen some people here who are very frustrating because their rank decrease due to negative ratings from people that they didn't get along with... and you are right that when you have nothing good to say just don't say anything at all... but if we really want to comment on some discussions that we feel like opposing...well we can always say it in a nice, not offending way... so i hope your message will reach all the people here and will change for the better...



• Philippines
27 Jun 09
and so do i... and that's one thing that is really nice with mylot...it don't discriminate people, whether we have a good grammar or not...its just okay as long as we express ourselves and people understands...but just what you said let's just be unique or post something with sense...(ooops...i think i have posted some non sense things before...hehehe) we all have room for improvements here on mylot and this site really helps us in improving and so we must also help this site to improve more and it will benefit all of us in the future... give and take relationship...

• United States
27 Jun 09
Unlike what most people assume but there are some people that speak a different language and English is something new to them.. There is one person on here that is using this site to learn English and to get paid for it.. So I mean why sit there and judge just on grammar.. When there are several people out there that barely know the language, let alone know the proper dos and don'ts. Respect is an important facet in mylot, if there was none then we would not be able to write what ever we want.. I mean to a point.. But it is common sense..

• Mangalore, India
27 Jun 09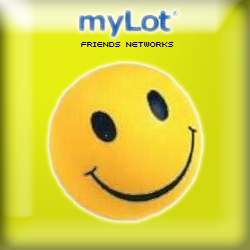 Hi sjvenden, Great post and some well thought out points. I agree with you that we need to follow a code of conduct while disussing matters on sites like mylot where people from all over the world belonging to various cultures participate. But at the same time,one has to be prepared for some controversy or out of the topics because all members are not the same and we all have different perceptions of what is right and what is wrong...I have been on mylot for nearly 9 months and enjoyed every minute of it.It is a large community made of all sorts of members, and thats what makes it so interesting! I wouldn't want to change it..

• United States
27 Jun 09
That's cool, there is not many people on here that are completely happy with the way mylot is.. What drove me to write this whole discussion was the fact that I saw a lot of discussions complaning about this or that.. And I just really wanted to tell these people the only way things can change is by starting with yourself.. People are so quick to judge, but when it comes to their responsibility to change they quit.. I believe that if a person is complaining that they honestly would like to make it better, but it really looks like they just want to complain just to complain... And not put forth the effort.. I am so happy there is at least one person out there that likes mylot for the way it is.. I am overall happy with it.. Thank you for your comment!

• Lapu-Lapu City, Philippines
27 Jun 09
I really can't get your thought about this, sorry. But if you have northing better to say to be discussed, I guess you better not post anythng. Reallt so sorry about this, but be careful of the discussions you want to post here.

• Philippines
27 Jun 09
yes i agree with you. from now on i will post some good and informative discussion and response. but sometimes you start some interesting facts but the problme is people doesnt notice your discussion. it takes many days before they respond. well anyway it should start with me the changes here in mylot... happy mylotting.