A tribute to Michael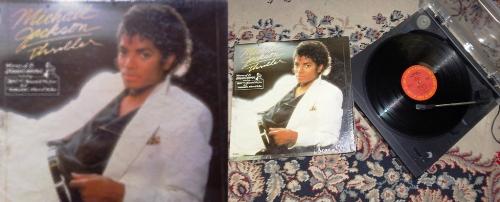 Philippines
June 28, 2009 5:59pm CST
After sulking for days with the passing of MJ, I've finally gotten over it. I listened and listened to his album. Then I saw that all over the world, people are paying tribute to him. A lot of people's heart are hurting, a lot has been affected by his influence. Then I realized he truly lives on. God bless you Michael, for the songs you sang, you saved us all in your own special way.
5 responses

• Philippines
29 Jun 09
I liked his one song, One day in your life. I think it is a great song. Cheers!!

• Philippines
9 Jul 09
Yes great song indeed man. Very meaningful too.

• Philippines
28 Jun 09
Nothing compares to Michael Jackson. His music is just great. Phenomenal, even. He truly is the king of pop. You will always be remembered.

• Philippines
28 Jun 09
Yeah, phenomenal indeed. His very influencial and it's hard not to be affected by his style.


• United States
28 Jun 09
Michael was a one of a kind for sure. I really like the song he did called, "Don't Stop Til You Get Enough." It's such a happy song to me. I can't imagine what his parents, brothers and sisters must be going through. Yes, we all have special memories.

• Philippines
28 Jun 09
I remeber when I was a little boy, I used to do moonwalks while listening to Billie Jean. LOL. I even asked my mom to put shoulder pads on my shirts. Michael was such a part of many people's childhood.


• Philippines
29 Jun 09
Michael Jackson, the man without a childhood-the man with a secret. He's such a brilliant performer that you can't just take your eyes of him when he is performing. (That's what the legendary performers in showbiz said according to the tribute made by CHANNEL V). He is a great loss to the pop culture that we know of today. It pisses me off that.. of all the lousy artists nowadays ...Michael was the one taken...A legend was taken.. A guy who won 8 Grammy awards. Rest in peace ..KING OF POP

• Philippines
30 Jun 09
You're right man. He did have lots of secrets. He took most of them to his grave. Nevertheless, he did so much for all of us. I agree, there are really a lot of lousy artists out there these days, but I guess it was MJ's time to go. The lousy artists will have to wait their turn. LOL.