Another One To Add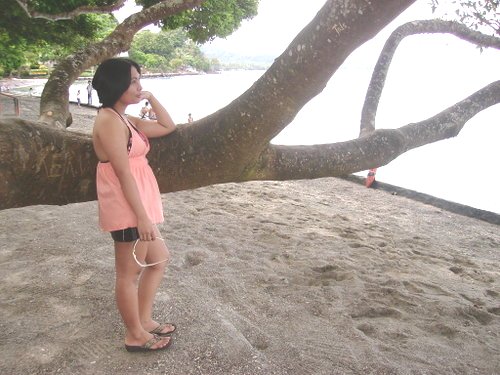 Philippines
June 29, 2009 3:11pm CST
[i]I've got a lot of mistakes in my life. And after recovering from one, here I go again making another one. I think I'm so stupid to let this happen to me. How many times have I told myself that falling in love is a mistake? In fact, love is the greatest mistake of my life. Why am I still doing it? Am I that stupid really? I really should stop hoping that someday I can be happy with a man. It's an elusive dream, anything may be possible but not my personal happiness, never my lovelife. This heartbreak is making me sick![/i]
6 responses

• United States
30 Jun 09
Everyone makes mistakes. I don't think you are stupid at all. Simply, that you got involved with the wrong man. Just take a look at the type, and consider, if he was anything like the one before him? If you look closely, i think you will find similarities. Next thing, avoid this type of person. Now, move on with your life.

• Delhi, India
30 Jun 09
Hi maple! I've responded to your similar discussion and my response will more or less will remain same for this post of yours also. Though you have not elaborated who has broken your heart this time and how did it happen, yet I feel that somebody just did not come upto your expectations and did not behave, the way you wanted him to be. You see falling in love per se is not bad at all, the point is how much you can sustain it. Every relationship requires a kind of sacrifice and adjustment and you can introspect yourself, how much you can adjust with others. Continuation of a relationship will depend on both the persons, both are required to adjust with each other. Please also remember one thing - 'No one is perfect in this world, everybody has got his/her own minus and plus points'. This includes you and me. Therefore, it will in the fitness of things, if you accept a peson with all his minus and plus points and just carry along with him. And please don't feel disappointed or disappointed, there is always a light at the end of tunnel and hopefully, you will get a man of your choice soon. My best wishes to you. Cheer up!

• Philippines
30 Jun 09
falling in love is something we can't control, i think. it comes naturally to us. don't ever think that you are stupid coz you're not! falling in love is not stupidity...it just so happen that you fall in love with the wrong person... being in love is a great feeling...but this also causes pain, but its better to feel those things coz through that we can be stronger and always remember, we should learn from our experiences... cheer up! its not yet the end of the world...you can still find someone to make you happy...don't stop loving. i can suggest you to pray for this...ask God to help and guide in finding the right one for you...you never know when the right one is coming...you just find him in time and place you never expected!


• United States
29 Jun 09
Why do you say so many negative things about you and your life? This reminds me of things I used to think and say when I was younger until I realized that you get what you say. I do not think falling in love is the problem. How can you have a healthy relationship when you don't seem to like yourself. People can sense when you don't like yourself and then you speak it and confirm it. I'm not saying that you should be stuck on yourself, but I think that there must be something that you can say that would show that you feel good about yourself personally. Why in the world would you keep telling yourself that it is a mistake to fall in love. I just do not understand all of this.

• Philippines
30 Jun 09
Because I sound like a broken record already and that I'm stupid enough not to learn from my mistakes... For someone like me, who is destined to live a solitary life, falling inlove is indeed a big mistake...

• United States
29 Jun 09
IT wasn't right to start with, be thankful it didn't go any further. I think u are in love w/being in love. Make a good life for u & nico & quit worrying about a darn man. The right one will come along when u are least expecting. U don't have to have a man to make your life happy. U HAVE A WONDERFUL LITTLE BOY, ENJOY HIM & GO FROM THERE.

• United States
29 Jun 09
Have you tried loving yourself first? This is often the cause of failed love stories. If you love yourself you will attract another to love you just as much. Start with a list of what you like and dislike about yourself, then expand on the like part until you can look in the mirror and say I love that person in the mirror, that is a person I want in my life and if I never get another, this person will be all I need to have a powerful, giving, kind life. I know this might sound stupid but try it a few times and see if you don't start to meet a different kind of people. Blessings