What is your favorite electronic device?

United States
5 responses

• Philippines
3 Jul 09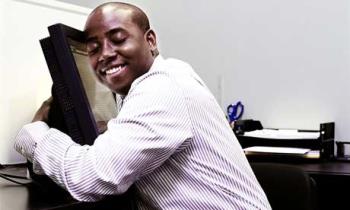 Does a PC count? If it does then that would be my favorite device. My computer has done lots of things for me and it's played a major part on my life. I consider my PC as a need and not as a luxury.

• United States
3 Jul 09
mines will be my ipod classic i love i take it every were and i mind every were.

• Canada
2 Jul 09
i would have to say zeepod my trusted ipod, he who never talks back and always knows and has what i want to listen to. he is portable, entertaining and very cool looking, with games too and tv shows.

• Philippines
2 Jul 09
My favorite electronic device is my mp4, because i enjoy music and photo, games,video and many features, every time when i going to some where i bought to my self, to capture every moment and places that i been through, to have a remembrance and also it has a USB port to transfer picture and video and other file to computer.

• United States
2 Jul 09
hi hiitssandra for me it is my Iphone. . it does everything and more than I could dream of, I have even out my Ipod in the bathroom as I rarely ever use it and I kinds like having tunes while I shower and blow dry my hair! But my music and everything else is right there on my phone! Actually this week I am going to get the new IPhone as I am ready for the upgrade. . . I cant wait to play with the new features . . . . hope you are loving your touch as much as I love my phone