....Saw these dogs on Bristol Harbourside....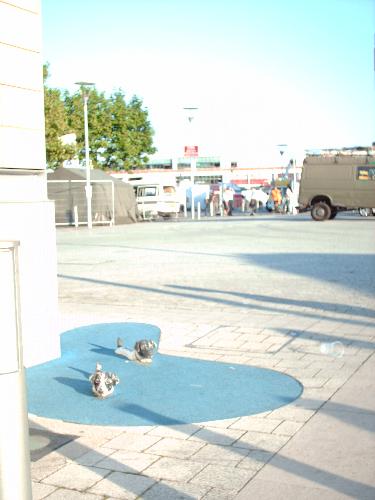 3 responses


•
5 Jul 09
Yes, the dog looks very oriental! I guess Allerton park is local to where you live in the US. Thank you Shelly.



• United States
5 Jul 09
I don't know how to post photos, I do have a lot of animal photos and some great sky scapes.

•
5 Jul 09
Yo! It would be good to see some of your photos, Savy. Of course, in the first place the photos would need to be stored on your computer (not sure what level to pitch this at, so excuse me, if I'm teaching you to suck eggs, so to speak). If they are printed out 6" x 4" photos, they would need to be scanned into your computer. Scanners are quite common, many people have a scanner, photocopier and printer combined into one unit that they attach to their computer. Otherwise, with digital cameras, it's a case of plugging it into a suitable port on your computer and transferring the images across. Once you have the photos on your computer, following the myLot buttons in order, will guide you through the rest of the process, until you come to the final button, and - upload! Sometimes, these things can take a little determination to learn, but will be worth it in the end. All the best, dh.


• United States
4 Jul 09
I don't have any related photography to share. The only pictures I have are pictures of my lovely dogs. The sculpture is really cute. I wish to see more animals related sculptures. This is very unique. It seems like location is very unusual...where is it?