Orkut Vs Facebook

India
July 5, 2009 2:52am CST
which is the best social networking site among these?Post ur views ppl
8 responses


• India
5 Jul 09
Hello fellow Indian. Orkut has been the most used networking sites in India and it has to be. Off late there has been lots of networking sites coming up. Dont you think its just a time waste going around the new networking sites?

• India
23 May 10
Orkut is a social networking site my favorite site. I like it more than any site and spend most of my time here.

• Philippines
25 Jul 09
I think facebook is better than orkut. You can't make friends there without inviting someone email. Facebook is a friendly sites that you can automatically adds friends and many facebooks users is well known personalities in the world. As you about facebook, John Chow the best blogger in the United state and other famous people are in my facebook while my orkut no will be added as a friends of mind. I always request people their but no people seems to see your request. Since this social networks is base in India, I came to think that it is for indian people only. Because they are not friendly enough to other people that live in different countries asides indian...not good social networks. I think mypage5, mylot, and myspace is better than orkut...

• India
16 Jul 09
Facebook for sure. It has a very nice interface that makes it easy to use, orkut also has a good one but not as good as facebook. The is a lot more spam in orkut then in facebook. Although now its reducing as a result of new privacy setting and features. Facebook has amuch more strict privacy setting than Orkut and face has more users (I think).

• India
12 Jul 09
Facebook and Orkut are two of the most popular social networking sites with both offering very similar capabilities and features .i think orkut is the best social networking site all over the world .as orkut is the simple to use but facebook is some confusing.orkut has additional feature like profile view ,yesterday viewers etc .. so its an best networking site

• India
7 Jul 09
Facebook has a nice interface, people there are much more matured, compared to some people you have on Orkut out here, and you have a dime a dozen apps to play around with, unlike in Orkut, where the only way to get entertained is in the communities or scrapping around. I feel very comfortable using orkut.Face book is really boring sometimes with same look. I Like Both. But Facebook i give +1 mark as it gave much useful friends from different parts of the world.

• India
5 Jul 09
well .. earlier i used to like orkut alot . used to be logged in there for 3 , 4 hours stretch .. but now i have moved on to facebook .. it has got more interesting features and activities than orkut ..

• India
5 Jul 09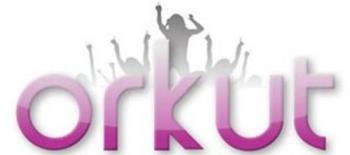 Orkut is definately better than the Facebook. I feel Orkut is the best of all the networking sites. Facebook is too confusing where as orkut user friendly. What do you say?