What Are Your Favorite Movies Quotation that You Enjoy?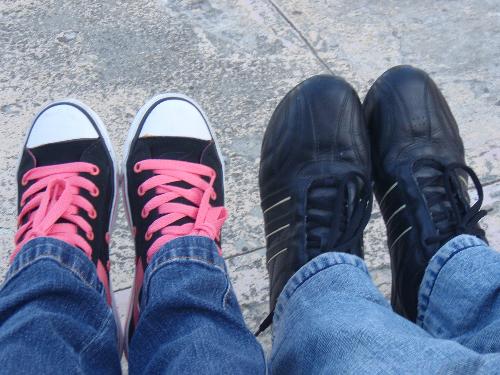 Philippines
July 6, 2009 9:26am CST
My favorite movies lines or quotations are mostly from romantic or adventure movies. I like the quotation from the movie Kate and Leopold that "Love is a leap, I was never inspired to jump". Like Kate if ever I find the person whom I dearly love. I am willing to take any risks and go with him. If ever I cannot find my love here at present, I am willing to go back in other times just to be with my someone. Also in the Lord of the Rings with a quotation like this "I would rather spend my one lifetime with you-than face all the ages of this world alone". It mean it is better to live alone, sad and lonely if you are not happy and not in love. But, it our choice to live with the person we love most or rather choose to live with the person that we don't love than to be alone. Have you ever think or imagine of this possibilities? I like classical movies like Somewhere in Time and Titanic. Do you have any favorite lines in a movie that you enjoy? Do you ever recall it until now?
3 responses

• United States
6 Jul 09
Hands down my favorite is from Meet Joe Black, not many people saw the movie but it is worth it for the quote.. Love is passion, obsession, someone you can't live without. If you don't start with that, what are you going to end up with? Fall head over heels. I say find someone you can love like crazy and who'll love you the same way back. And how do you find him? Forget your head and listen to your heart. I'm not hearing any heart. Run the risk, if you get hurt, you'll come back. Because, the truth is there is no sense living your life without this. To make the journey and not fall deeply in love - well, you haven't lived a life at all. You have to try. Because if you haven't tried, you haven't lived.~ " I want you to levitate. I want you to get swept away. I want you to sing with rapture and dance like a dervish." -Meet Joe Black

• Philippines
8 Jul 09
Your favorite quotation have a lot of meaningful meaning and it really touch the heart and the mind of e very person who will absorb every lines mention in the said movie. It also mean that everyone need to try and even it fails. At least you learn and it still know how to recover from your failures. This saying are applicable to lover and a good guidance to serve as inspiration to ponder every time a journey is made.


• India
6 Jul 09
hey!! i have lots of favorite movies lines but the only one that comes to my mind rite now is the quotes from the movie" Forrest Gump" by Tom Hanks- where he says" "Life is like a box of chocolates, you never know what you're gonna get"

• Philippines
8 Jul 09
That's right life is full of surprises. We may feel happy at this moment but may feel sad the next day. It is in trying that we get to know what we have to expect. we need to experience a certain things to make us a better person. If we are afraid of trying, life will be dull and boring.


• Philippines
8 Jul 09
Loneliness for me is a problem and the worse is living alone with no one caring you is a very sad tales. If I have to choice to live with over and over again. I will choose to live with my family than with a strangers. Life everyone have its own part. Unending happiness or unending loneliness whatever we choose. The decision lies only in our own hands.