Do You Read All Responses To A Discussion Before Posting Your Own?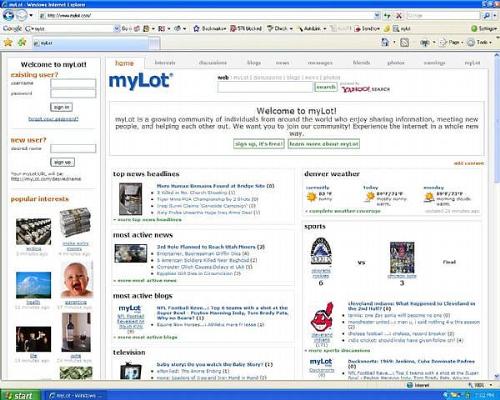 India
July 7, 2009 11:54am CST
Hello, I'm interested in knowing: do you make it a point to read all the responses to a particular discussion before posting your own opinion? Often it has so happened with me that I have posted a response to a discussion and after that I have found that some other mylotters have responded using the same kind of language. At those times I have felt like a plagiarist! I have also felt what would others think of me? Would they think that too? Therefore, now-a-days, I'm trying to read all the responses before posting my response. Am I bothering too much? What about you? Have you faced a similar situation where you have posted your response only to find someone has responded in a similar way?
10 responses

• United States
8 Jul 09
I usually don't read any of the responses to a discussion before I post. From time to time I will read them but normally no. I usually just wait until after I post what I have to say to read any of them. I guess part of it depends on how many replies there are. Even if I still don't do it, I'm more likely to read the replies if there aren't that many than I am if there are several pages worth.

• India
8 Jul 09
Not really. I gather my thoughts first and then reply to a post. If I read the replies, then the thoughts, which I have gathered might get influenced by those replies posted already...but after I have replied to a post, I do read the replies posted by others...that sometimes brings out some interesting facts and discussions...

• China
8 Jul 09
of course i dont ,i read some of them ,but not all ,anyway , it depends , when it is a thread that iam interested in , i will read them all. sometimes , i feel that i have strong feelings about something , i will show my point first and see what is the others' opinion. i believe not so many people finish reading all responses.

• China
8 Jul 09
yes, i have not the same experience just as you.you do not like just such like this,i do not know about what happen that case will,you have done like so often, that is so bored, do you know like that? what do you know like that?i have do after the other people have set out the title of special field, then, i have spoken out my opinion of my own, not for your doing, if i have a chance, i have a try,this is to maninuplate to add up to your post, do the mylot com could close your account.

• Philippines
8 Jul 09
no actually I don't. Firstly I want to be able to post my own thoughts without being influenced by others thoughts. And I want to be able to post the most honest response from me as I can possibly provide for the poster. If I read other's response to the discussion, it might sway my initial thoughts and therefore the poster wouldn't be able to get my initial gut instinct and gut response to the subject on hand.

• United States
7 Jul 09
It really depends on how many there are, if there is say 3 or 4 pages I might read maybe the first 2. I have read replies before I posted mine and by the time I got though writing mine someone else has posted about the same thing as me. I fill this is something you can't help, I just can't see someone giving the same response as say 10 people before them just because they don't read anything before they responded themselves.

• United States
7 Jul 09
no i sometimes read them but i don't like get ideas from them.

• United States
7 Jul 09
If someone asks for specific information...like how to buy something from Ebay...and there have already been responses then, yes, I will look to see what others have posted and whether I have anything of value to add or not. If someone is asking for opinions or advice then I usually don't look at the other responses because there's nothing wrong with duplicates in those areas.

• India
7 Jul 09
definitely not because i once tried i was tempted to copy the previous answers besides its time consuming work .so i post my own views and then read others views it works fine for me

• United States
7 Jul 09
I dont. I feel if I read the replies then it may alter the way I feel of how to respond. So what if my response is similar to someone else and yes that has happened but i dont care. If its my individual response thats just it. Every now and then I do tend to glance at the first response.