do u scare to sleep lonely in house.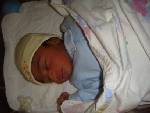 India
6 responses


• United States
1 Sep 09
From time to time I think every person has had to spend some time alone in a house. Sometimes it might even be for a night, and it can be a scary feeling for sure. Especially when you are not used to where you are living, are a Female or living in a house that creeks, but the Best advice I can offer is make sure and lock all of the doors, send up a few good prayers, and if it is too quiet and creepy just turn up a TV or play some music all of the time as well.

• Malaysia
20 Jul 09
I have this daily ritual before I go to bed at night because I live alone. I will recheck all the locks and latches of my house. Before I switch off the light of the living room, I switch on my bedroom light first and put something at the door so the door won't close by itself (maybe I am also afraid of the dark). I bring my purse, car keys and handphone to my bedroom. Even when I am already inside my bedroom, I still lock my bedroom door and I sleep with the light on. :-) I guess I can say that yes, I do get scared sleeping alone especially when it is raining. I know nothing will happened but I am just a little scared...


• India
9 Jul 09
hi ank_47 :) I dont get scared wen im in lonely house..but i ll get quite bored wen im in lonely house...If im in lonely house I ll utilise this opportunity to enjoy myself doing some useful things and pass the time by watchin t.v,working on computer and keep myself busy.. :)Happy Mylotting :)