What is it about trolls that draw us in?

Philippines
July 10, 2009 6:51am CST
Is it because they are the most lovable creatures on earth? Or because of the utmost courtesy that they show everyone here in our community? Or is it because of the uber controversial discussions they start that we love to participate in (even though we know they will be eventually deleted)? Or maybe because they show us what the lowest ranking stars look like? (I just found out a two is colored gray. I wouldn't have known it from you respectable myLot users who never go below seven!) I'd like to think it's because they give life to this otherwise boring site. Oh, the entertainment that they provide. Priceless. It's a relief from all the suffocating love that you feel from the other myLot users that have become your dearest friends after being in here for a while. What do you think?
11 responses

• Australia
10 Jul 09
I think they draw us in because we get so fed up we can't help but tell them off and they have this uncanny way of bringing out the frustration in us. They of course enjoy the attention and it becomes this vicious cycle that only WE lose in the short term. Sure, they end up being deleted in the end and so do their comments, but it can be a challenge keeping our mouth shut and stopping ourselves from telling them what idiots they are, so we end up flustered in the meantime. In my opinion, the best revenge when it comes to a troll is to completely ignore anything they have to say and report every violation they make behind the scenes. It's difficult to stay so quiet, but why give them the satisfaction of us acknowledging their BS? Sometimes I manage to stay quiet, sometimes not, but even in the times where I DO respond to them, I always wish that I'd never said anything at all.

• Philippines
10 Jul 09
So true James. as much as I would like to keep away and ignore them, there sometimes come a time when they hit that little nerve that isn't supposed to be touched and i just..i HAVE to comment or i'll explode, ya know.

• Italy
10 Jul 09
Have you not seen a '1' or even a user with no star at all?

I am not drawn to the trolls. I usually walk around dog-piles when I'm out but when I see fellow users telling them like it is, like yesterday, then the least I can di is lend a hand. I don't find myLot boring either but I guess that's because one man's meat ...


• Philippines
10 Jul 09
not, not a one or two (until earlier). but i do see new people with no stars at all.

• Italy
10 Jul 09
They are few and far between but there are also old people with no star



•
11 Jul 09
because of my views (in case you don't know i'm seen as an irritating liberal) i've had a couple of users be rude to me although it's not something i would ever do - arguing is ok but abuse of any kind isn't. although you're right - it can be pretty funny sometimes

• Philippines
11 Jul 09
i'm assuming you just started sometime ago, and i just went back here the other day, so i would not really know how other people see you. rudeness is always out of the question. we are supposed to be able to say anything that we want in here provided that we do not become abusive of that right. anyway, just ignore those people (like we do the trolls) and never be swayed by their opinion. there are MANY other people here at myLot who aren't half as bad.


• Malaysia
10 Jul 09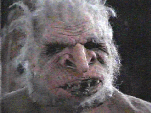 I only came to know about trolls in mylot. They were gone for a while but lately they resurfaced here in mylot causing upsets in many instances. Every forum like sites can't avoid trolls lurking around their site making their presence a nuisance to all genuine members of the site. These trolls feed on controversial issues. It is the responsibility of every member to help in eradicating trolls. You may find them amusing, and might enjoy teasing them. But face it, they are a waste of space, and the internet would be a better place without them.

• Philippines
10 Jul 09
spot on zandi. and what a lovely picture!

do myLot trolls look as good?


• Philippines
10 Jul 09
@
pmbhuntress: wow he's uber sexy then, if he looks like that.



• United States
10 Jul 09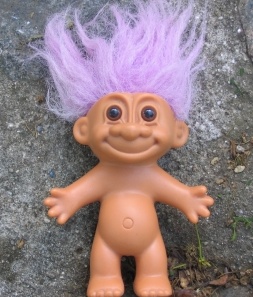 ok, so when I was a kid I had a whole bunch of Trolls . . .as ugly as they were . . . they were almost cute . . so if the opposite of ugly (according to the New Oxford American Dictionary) is
beautiful
.... one could say that being ugly is harder than it's opposite, beauty. Therefore, I think that being ugly makes for obstacles. So when these trolls on MyLot have come across the obstacle of deletion they then need to re create themselves . . .and we then see the birth of a new Troll

Interesting how many of us seem to find their posts somewhat entertaining. . if we didnt who would feed into them? Or maybe is it is that we need ugly in order for beauty to emerge? The Japanese have a term
mono no aware
. . Literally it translates to "a
sensitivity of things
. . . It's sort of an underlying feeling of the sorrow that accompanies something beautiful that will die. There is no word for the feeling that exists when alongside the ugliness of some of these trolls . . . but I'm thinking Ugly helps us appreciate the beautiful people here on this lot


• Philippines
10 Jul 09
there's one way of putting it. in order to appreciate the day me must experience the night.


and how cute your picture is!

• Philippines
11 Jul 09
well, that's my daughter right there.

i know. proud mom on the loose.


• Shingle Springs, California
10 Jul 09
They do provide entertainment sometimes. Also an enormous sense of satisfaction as they are banished forever...

• Philippines
11 Jul 09
unfortunately, these trolls can't be banished forever (in myLot, at least). if their account gets banned, they'd just sign up again. wouldn't it be wonderful if the admin decides to ban the IP addresses of these trolls? that way they can't make another account again. unless they change IP addresses, that is.


• United States
10 Jul 09
I guess it is the entertainment that draws us. Even if the entertainment is ban by admin the trolls will still do it. As a mylot to enjoy this is to attempt to cross bad territory. I was taught that bad things are always easy to learn and today we show it is also easy to enjoy and gt grasp to it. We can stick withthe rules and still have fun. Trolls i just learnt about them today use offensive wording not to offend people but to grab attention to us victims. I remember the rule that says if you have nothing nice to say dont say it! What happened to it? Also ttolls trick us to post ontheir post that would eventrally get deleted and we simply controbute to something with no payout Sorry for typos because im on my iphone. Pm me if yiu don understand a specific area of my issue. Godbless

• Philippines
11 Jul 09
no man, your answer is perfectly fine. and the word "rules" and "trolls" has not appeared on the same page for like, ever. they are here to break the rules, and spoil the fun of others, and as James suggested, it is best to ignore their taunts.

• United States
10 Jul 09
I think this is the most adorable piece of writing that I've seen here in a long time! When I read your first sentence, I thought of short little men with long beards, who mined all day. You know - Bashful, Grumpy, Sneezy, etc. (from Snow White). Then I read the rest of your discussion. You have the wonderful ability to see positives in the hardest places. The sunlight is brighter because of the shadows around it.

• Philippines
10 Jul 09
wow thanks. actually, when i was writing that piece above, i
was
thinking of grumpy!

although if we are to be technical about it, they are dwarfs, not trolls, and the Snow White dudes look waaaayy cuter.

• Philippines
10 Jul 09
I think that the best asset they have is the ability to make us participate. We engage mostly on the things that we find absurd, difficult or even obscene. I suppose it's the manticore of all the things that make us fall into them. I find it somehow interesting to "feed the trolls". Not for the purpose of flaming, of course. I would just want to dig deeper and who knows, can still find something splendid beneath that pound of mud?

• Spain
10 Jul 09
I think what draws us in is the same sort of instinct that makes us look at a bad accident on the highway - we know we won't like what we see, but we just can't resist the chance to see what something really awful looks like. I love it that you have your tongue placed firmly in your cheek as you post this; pity the trolls don't do the same! It's sad really, because if they chanelled all the energy they expaend in insulting people into more worthwhile discussions, they would probably enjoy Mylot much more. I don't see how anyone can really enjoy insulting other people and being reported and eventually banned. It seems a pointless exercise to me, but then I'm not a troll. Love the comment about seeing what other stars look like! If you put your mind to it, you would probably make a good troll yourself. (Only joking - there are too many of them on here as it is).

• Philippines
10 Jul 09
oh my. i wouldn't be able to handle ALL that attention, so no i wouldn't convert

. i think i'll remain a good girl for the rest of my stay here at myLot

. i like to keep a low profile, so this trolling thing is not for me.