Do toddlers always have to touch everything?

United States
November 12, 2006 8:47pm CST
Okay I'm a two time mom. With my older girl she didn't seem to do this but with my son who's two right now he seems to want to TOUCH everything!!! He likes to touch, poke, pull, prode, rub, oh boy does he like to rub things...it wouldn't be so bad but it seems like when your doing something he always wants to come up and touch and rub it and bother it. Books, computer, cat, food...anything! Right now he's poking at my earings and hair clip...when he's not rubbing my laptop monitor! Haha. Love the kid but is this normal?
9 responses

• Anderson, Indiana
13 Nov 06
Sounds normal enough to me! What you have is a very curious little boy who is out to explore his surroundings. Granted, there are times that you need to let him know that this isn't the time and place, but one thing I would suggest is to keep him stimulated by taking him to places like the park where he will have lots to explore. Also, get toys for him that are interactive and not necessarily those needing batteries. Building toys such as Legos might be something he'd like, even though he would need to have some supervision in doing this. One more thing...do you have any places in your area where there are interactive miniatures such as railroad set-ups that allow kids to press buttons to make certain events take place? I bet he's really be in his element in a place like this!

• United States
13 Nov 06
Yes he does love the park. Walks get long because he likes to touch stuff along the way. Pick things up. Explore. He doesn't seem to be afraid of getting seperated from us. My daughter was not like this. She wanted to stay close, don't get me wrong she did explore and have fun. Just not in the same way as her baby brother does now. He has alot of diffrent stlyes of cars. Made of diffrent materials and textures. He loves these. And phones. Those toy cell phones loves them! And this musical key chain. But he would be happy playing with anything!


• United States
13 Nov 06
So is it a boy thing? My daughter loved to climb...liked to check stuff out. But she was much more visable then my son...she liked to look but not always touch...him can't get him to stop rubbing and poking and touching it all...haha I guess I won't stop him from the harmless touching then...just the stuff thats dangerous.


• United States
13 Nov 06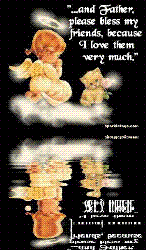 Actually my son was like that too..and it just depends on the child,,but its not a bad thing..They are learning each second of the day..they Just want to feel and know what everything is about..Actually is a great thing if you think about it..I have also heard that the children that get into everything,,touching anything, have a great chance of being intelligent as they get older..I saw that on either Dateline..or one of those channels..but i dont know about that we will have to see later in time..

• United States
13 Nov 06
I heard something about this too. The more inquisitve they are the more intellegent. I hope so because my children...ohh hoo...haaa.. I love these little pains. Right now I'm getting tapped with a deer toy...fun. Haha. I wouldn't change them for anything even if they are silly and weird!


• United States
13 Nov 06
haha I guess I shouldn't be suprised. Thinking about it I like to mess with stuff too!!!

• Canada
13 Nov 06
I think it's pretty normal for toddlers to behave like this.

• United States
13 Nov 06
yes they have to touch everything thats how they are lol dont worry u'll get over it haha they are cutie pies tho =)

• United States
13 Nov 06
I hope so...hard to read when they want to rub the pages!!! This is the part I find weird...I know touching thing teaches them...its the funny rubbing of things.

• United States
13 Nov 06
Thier learning thier brand new world.. so everything to them is amazing and different!! Yes its normal I have many neices and nephews.. Its thier way of seeing the world .. they learn everyday like we do! enjoy it!

• United States
13 Nov 06
Yeah I understand this. I just think its funny when he rubs on my computer screen. Does he think that he can feel the colors?

• Canada
13 Nov 06
I think it's just the luck of the draw, we have 4 kids and the first 3 were like your daughter, but our 4th, well let's just say it's a good thing he wasn't the first or he'd have probably been the last then too. Our older kids are 2 boys and 1 girls and we never had a problem with them getting into stuff but our little fella is a going concern every waking hour of the day.

• United States
13 Nov 06
Yeah, my daughter loved to explore...she was a climber. My son is WAY more TOUCHY FEELY!!! I always thought that the girl would be the more touchy feely one..but thats not always true huh?!