What kind of books to like to read?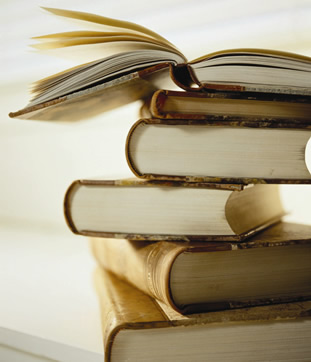 India
9 responses


• United States
11 Jul 09
I mostly read old science fiction or speculative/philosophical fiction. I especially like reading science fiction books written before computers were invented. My favorite is "Player Piano" by Kurt Vonnegut. I like reading books where the main focus of technological improvement is mechanical, as opposed to computer based. For instance, in "Player Piano", the world world is made up of machines, but none of them think or computer, they just perform. So everything is factories and the most important citizens are the engineers.

• India
11 Jul 09
I started off reading Sidney Sheldon's books. You know the ones like Master Of The Game, Doomsday Conspiracy. After that I read lots and lots and lots os Espionage novels. The one relating to spies and covert ops. IN the meantime I also read a lot of fantasy novels like Harry Potter and Eragon and likes. At the present I'm not reading anything new, but just re reading the old ones that I liked. bourne


• Canada
11 Jul 09
I like reading classics, novels written by authors like Charles Dickens, Leo Tolstoy. I have a collection of the classics, and I would read them whenever I have time for it. Some times, I would read comedies just to relax and have a few laughs ! LOL !

• China
11 Jul 09
For me, when i still in the school, i love to read books. Most of them are somantic and supernaturals, i like UFO stories too. I found reading is really a amazing things, you are there by yourself, there is only you, nothing to do with others. Feels so good!

Thanks for the good topic to remind me how good reading are.


• Philippines
11 Jul 09
I love to read books from those all that you've mentioned. Seems that we have in common in reading a book. There are few times I can be interested in a book if the content is beneficial. Books that have a good presentation and plot that's what I usually get. Long ago, when I was 6 years of age I love to read those fantasy comic magazine. My mother use to rent for 12 pcs minimum in a day. It helps anyway once I read I get lesson and learn too. That's the best of reading a book or anything to understand and learn from it.


• United States
11 Jul 09
I tend to read just about anything that I can get my hands on. I love reading with a passion. I love anything really but the really far out scifi I am not a huge fan of like the star wars and lord of the rings....but romance, horror, supernatural like vampires, fiction and non-fiction I LOVE.

• Philippines
11 Jul 09
i want to read books with lots of pictures and books that i can relate to. I also read books that is related to my profession. I also tried reading the novels of Paulo Coelho. I believe that it exercises our mind cause it triggers us to imagine the story the authors wrote. Before sleeping, i read the reader's digest because there's so many short true stories there which inspires me.