Waaaaaaa!!!!!!!!!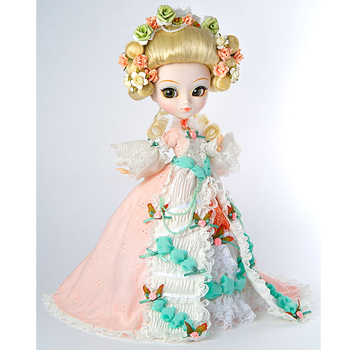 United States
July 11, 2009 3:17am CST
I want this!!!!!!! Okay I know that it is a lot of money but its a doll!Marie Antoinette I love it sooooo much.The face the body and clothes! Its a Pullip Doll and it cost $148.00$:( I know some people will say it a wast...your to old...its a doll... I love dolls. I like dressing them playing with them.When I was little me and my friends will take the heads off our dolls and put them on other dolls.We called it playing doctor. Is there some thing that you like that others are like...your to old... Or something you want but don't have money?
3 responses

• United States
12 Jul 09
i like art kits and arts and crafts. and sometimes i like to paint by number or color in coloring book for fun. but i do what i want. who cares? if that is your hobby, enjoy it, regardless of what other people say. it is ur life, and not theirs.



• United States
11 Jul 09
You always want something! And it often is a doll that is expensive

You are too old to be playing with dolls. You've reached that point in time where you stop playing with them and, if you buy them, leave them inside the box they came in and just occasionally look at them. That's look with your eyeballs, not look with your fingers

People always want expensive things that they cannot afford or really don't need. It's just human nature