Ashes 2009!!!!!!!!!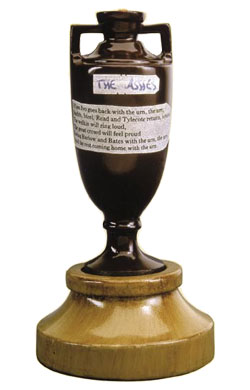 India
2 responses

• Guwahati, India
11 Jul 09
Hi, After the debacle at the T20 World Cup the Aussie team is more organised. They would try try to clinch the series but England too are not far behind. They too had a bad patch and now winning the series would be balming the heal. I think it would go to the English.


• India
11 Jul 09
But so far it looks like the English are struggling to draw this one. I want the English to win. Hope they don't disappoint!

• India
11 Jul 09
Were the England bowlers really congratulating each other for having hundreds scored against them? Thought MacGill and co. were just manufacturing the connection (between the footage of the England bowlers laughing and shaking hands and the bowlers' 'centuries') but the score shown over the footage was 595/5, which was the score at the end of the over when Anderson's runs conceded passed 100.