What craft item can I make and sell for one dollar

United States
July 11, 2009 6:19pm CST
I have a booth that I rent in a flea market. I sell household stuff such as coffee table,lamps, home decor. I also sell handmade items. Well, it's a little slow at the shop, and I was talking to the owner. She suggested setting up a dollar corner and sell items there for a dollar. I am planning to hit some garage sale and maybe buy some stuff for a quarter and resell for a dollar. Being a crafter, I thought some small craft items will be good also. The only thing I have come up with so far is beaded children bracelet probably with alpha beads. I figure I can buy plastic beads real cheap make bracelets. I cannot think of anything else. If you have any suggestion, please share.
5 responses

• United States
12 Jul 09
If you take scrap material you can make hair ponytail holders, little key chair stuffed animals, little stuffed animals. Old ridden makes bows, old closepin make doll. You could even make tiny doll funiture. Dog collers can be made from leather scrapts.


• United States
14 Jul 09
I think the cutest gift tags I remember making had mini pinecones and other items like that on them. They were made from thick brown paper. Scraps of wall paper also work well for gift tags by using color coordinating heavy paper like scrapbooking paper you can make many of these for almost nothing. One school in West Texas did a fund raiser where each child had to bring something that could be sold for a dollar and the biggest sellers that year were medium and small clothes pin crafts. the small ones had snowmen pompoms and moving eyes ann the medium clothpins had marble worms on them. The worms were paperweights, and the snowmen were fridge magnets.

• United States
14 Jul 09
Check out my profile and you'll see my Etsy store. I have a couple little projects that can be made cheap and sold at bazaars and craft shows...good luck

• United States
14 Jul 09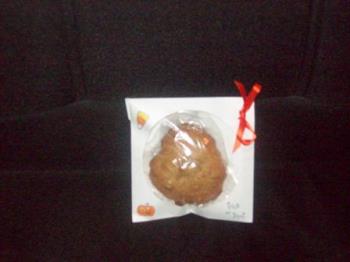 I go to the dollar store and get these mints that look like tic tacs but are called icy breeze in little plastic containers...then I take some card stock paper....and cover them.....add an eyelet and ribbon and sell them for 50 cents....I sell a ton of them! Another idea is if you wanted to sell homemade cookies...take your paper cd holder and decorate it with stickers and a ribbon....you can see the cookie through the clean front....I also sell a ton of them!

• United Arab Emirates
11 Jul 09
I have the following Ideas for you: Dough Crafts and Ornaments- Made from simple dough mixed with water and salt, kneaded, shaped with a cookie cutter, baked till hardened, painted and hung by a string. Spa Items- Amplitude of normal rocks of any sizes, colors, filled half way through in a clear glass bottle (Milk or olives bottles for instance) you can then glue some beads, raffia, or a piece of ribbon to the rim of the bottle. Stick in 2/3 Incense sticks (Let the burn till midway at your stall) and viola...you have a beautiful creation. Candle sticks piled in a toilet role together covered with vintage brown wallpaper and white/ golden or off-white raffia or ribbons... A clear plate (no designs or colorings but just one plain color) filled with potpurri and a candle stuck in the middle. Add some big blossoms of the same colors to this creation and you have another item. I'm certain you can come up eith many more too...Best of luck and keep me posted if these work out!