HOW MUCH DO YOU REALLY LIKE MONEY???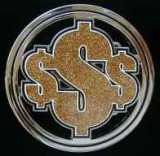 Canada
November 12, 2006 9:49pm CST
Say your walking home one night and see a brown paper bag on the ground so you pick it up. You open it to find small amount of drugs and a big roll of cash with alittle blood on it. What would you honestly do? Me, Id have to say Id be taking the cash for sure.
1 response