Don't feed the animals....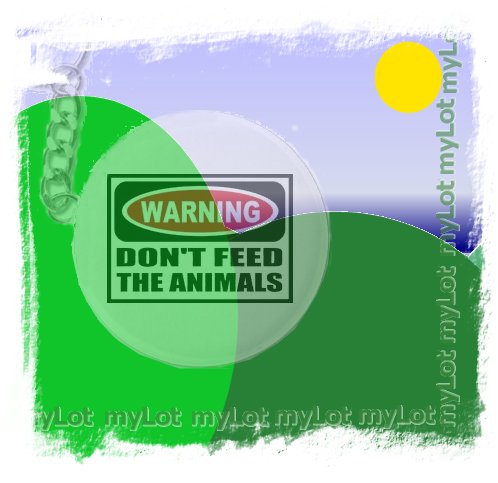 Canada
July 13, 2009 11:20am CST
Ok so yes it reminded me of those warnings posted at the zoo, although it doesn't really have anything to do with it. I was just looking at these discussions that are at the minimum provocative or filled with unproven rumors, and realizing how many responses they get. Sure it is true that often the first impulse when we read something that is provocative - at least for us - is to immediately respond. Give the person a piece of our mind, call the lie or the rumor off, show proof that what is said is not correct, etc. etc. etc..... but, is that really the best thing to do? Tempers rise, people get upset, and meanwhile the person who started the discussion is raking up the benefits of zillions of responses to the discussion - keep in mind that no matter how many people report a discussion it is not always certain that the discussion will be deleted -. Even if the discussion is deleted later, and everyone looses money - oK, cents:) - a big chunk of time has been used to follow said discussion, that could have been used in other discussions that could prove to be interesting, informative or just fun. While comments and responses are made to complain about the original discussion, only the "offender" seems to gain, which is what was intended in the first place. So even though we look at the "do not feed the animals" sign, people often follow the impulse to do so anyway. We seen proof of this everyone in here. So, how hard is it for you to stop such impulses? Do you feel, that when a discussion really gets to you, you need to answer even if with your answer you are helping not you, not even new members, but basically the person who posted the discussion? Or are you usually able to avoid the trap and not contribute to the discussion, make sure that the poster will not get one cent - at least from you? What do you think it's more effective?
3 responses

• United States
14 Jul 09
Hi, friend, you are so right, and I do not know how I got so sucked in. I do not do the rabid responses, but am now being painted as one. Oh, well. I have even tried some mollifying posts and find that more and more people are joining the melee. It is so boring and pointless. Time to move on.

• Canada
14 Jul 09
Time to move on, it is , my friend. I have been sucked into something like that a time or two in the past, that's how I learned not to do it LOL What do you mean you are being painted as one? No one who knows you would see you as anything like that, not after reading your discussions and comments !

• United States
16 Jul 09
It was on open mouth, insert foot, before I had looked at and considered everything that was said. I was trying to be supportive of one friend and I basically insulted some other people that I actually like and admire. I felt like words were way too heated on all sides though, for what was, in my opinion, a rather lightly intended discussion to begin with.

• Philippines
14 Jul 09
People can't help themselves even though they know that it is forbidden to do such thing. Well, its so funny that when we know that we are forbid to do a thing, we still do it because of our curiosity. I admit that when someone told me of not to do it, I can help it of not trying it especially if they don't give me a reason of why I shouldn't do it. Well, I'm always ready for the consequence that I've done and I'm willing to be punished for the things that I've done. But in some case, there is part of me that wishing that I should listen to him/her. Since I've done it already so I just need to accept my mistake and take the path that I've chosen. Its just like here in mylot. I keep on posting discussion without knowing that I had violated a rules or I respond to a discussion that is forbidden. Well, I'm trying my best to be good and to follow all the rules so that I won't be able to do the same mistakes. Its a matter of stopping your curiosity and just listen or follow the rules.


• Canada
14 Jul 09
Yes, it's human nature:) Mainly it is a choice we make. I don't think that there is any rule saying that we can't post in such discussions. It's just a matter or thinking if it's worth or wise, and then choose. But often the impulse to respond is bigger than our caution. And that's a fact :)

•
13 Jul 09
Well in my case, i read alot of discussions which involves lots of argument and conflicts, lies and racist and sometimes firing to the other myloter but i never ever tried to comment. I want to comment but it's better to be quite and just do my own business here. I don't want to waste my time commenting those discussions that will obviously deleted. Im a peacefull myloter. Cheers.