do you knw abt dream analysis?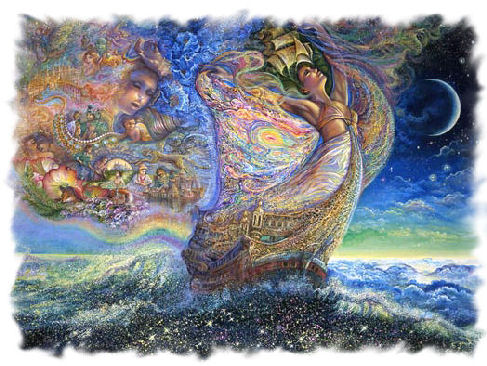 India
July 13, 2009 10:48pm CST
can you anlyze dream? how much are you aware about dream analysis? i have read little bit about dream analysis.when you see elephant and human torso, something good will happen in your life.
8 responses

• Indonesia
14 Jul 09
Yes I can, not an advance analysis though or psychic analysis that tell your future based on your dreams. I'm not into things like that, I prefer the science way, psychological approach. Because dream mostly represent our unconscious mind. I also start my own discussion which is asking others dream and I reveal the meaning of their dream. Pretty much members agree with the conclusion


• India
14 Jul 09
that will be good discussion. When you are going to start that discussion? i m waiting.

• Indonesia
14 Jul 09
I've already started it pal, quite some time ago. You can check my profile and see the discussions I've started. The title is "Tell me your dream and I'll reveal it to you" you've welcomed to see around that discussion


• India
16 Jul 09
It would be pleasure for me to join in that discussion. Joining soon....

• United States
14 Jul 09
i like to analyze my dreams for fun, but i am probably not very good. there are many dream analysis sites on the internet where you can look up stuff that you see in dream to figure out the symbolism in your life. sometimes, it is hard to figure out for me. i get confused and not sure, wanting to take dream symbolism literally, which i probably shouldnt because i might get the wrong meaning of what the dream is actually trying to tell me.

• India
16 Jul 09
Yes somtime it is hard to analyze, once i saw all good things in dream but that was not real but in animation like format so i could judge that it is good or bad.Happy Mylotting!!

• United States
14 Jul 09
dream anlysis is can be hard due to the fact that dreams not always mean one thing but rather 2 or three meanings. judging on whether it was something to do with what is going to happened or just something your unconsiousness is translating something that occurred in your day. I can interpret dreams but it can be hard at times. the elephant and torso can have more then just good things coming to you but can also mean illness heartbreak or wealth. sooo. its a gift not everyone can do it. That was written by my b/f, he does dream interpretations and I asked him to answer this

• India
16 Jul 09
yeah it is hard and even i dont know how can to analyze dream, so to gather some information i started this discussion. I got nice information like yours.Happy Mylotting!!

• India
14 Jul 09
ya i actully beleive in dream analysis But the actual question is that who anlayze the dream i who see the drem or others people.I think itis only analyze by ourself (Who see the dream)

• India
16 Jul 09
Yes we can analyze as well as others too. please check out above response for more information. Happy Mylotting!

• Philippines
14 Jul 09
Hi there! I don't have enough knowledge about dream analysis and what I know as of now is limited to what my dream dictionary says. I bought it in a book sale in a small mall and it was a really thick book. I think that it has the most symbols and explanations or interpretation that I've read so far.

• India
14 Jul 09
read your book and share some knowledge with us too. Happy Mylotting!!

• United States
14 Jul 09
I can't analyze dreams. I dream often that I am in the woods alone, and trying to find my way back home. I don't know why. I am ready to dream about elephants, as I am tired of being in the woods.

• India
14 Jul 09
you can try to find out meaning of ur dream on different site. god may bless you with desired dream.

• United States
15 Jul 09
From a psychological standpoint, I can analyze dreams, though I often refrain from analyzing my own.

• India
16 Jul 09
its good that you can analyze dreams.Are you a psychology student? Happy Lotting!!

• United States
15 Jul 09
I think that dream interpretation books are a good beginning. They help you get started and can make some suggestions. But to me, I believe in the end the dream is so specific to you, that you need to be your own guide to find it's meaning. An element of your dream may represent something completely different to me than it does to you. I feel it depends on your cultural background, the way you were raised and what traditions surrounded you. I feel that your mind is going to speak to you in a way you can understand, which may not have the same definition as a book would. I have used the dream books before and sometimes the meaning didn't FEEL to me like it fit. But when I let it rest - sometimes something would come to me and give me that "Aha" moment that made it make sense to me. Most of my dreams I can tie to what's going on in my daily life and are just a mix that don't feel important to me. But the ones I feel I should pay attention to have a different quality to them. They just FEEL different and so I give them more attention. But this happens to be my personal way of looking at it.

• India
16 Jul 09
yeah for dream analysis i have to understand my thougths and belief first, then i can analyze it. By reading responses of other i personally felt that it is different for me, so i got confuse buy your response has given me more clearance. Happy Mylotting!!