Difference between the shopping center in a big city and small city?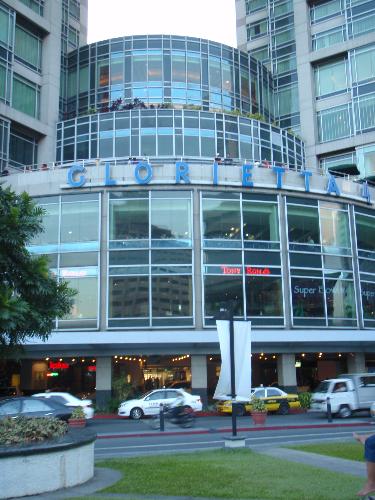 Philippines
July 16, 2009 2:45am CST
Shopping in a big city compare to a small city have a lot of advantages and disadvantages. Usually I shop in a big city and have to travel from my small city for at least 6 hours. But it is worth the effort and the products I am looking for is available. Their is a wide arrays of choices and I can buy wholesale products to be sold in my store in my city. While, in my small city I could not find the products I am looking for which is likewise available in big city. They are usually out of stock or not available. Their are good points to consider when shopping in big city as their are many stores inside the shopping mall compare to small city. However, in small city a lot of local products with high quality but in a low price is available such as home made food, fresh produce of fruits, poultry, meats and vegetables fresh produce directly from farms are accessible. How about you? Where do enjoy most of your shopping in small city or in a big city?
8 responses


• Philippines
31 Jul 09
You are lucky you could do your shopping in a neighbor city without traveling in a miles. i do my shopping for buying wholesale items is a lot of savings and then sell it at a moderately price in my family store..

• Philippines
20 Jul 09
shopping in the big city have a lot of advantages.in the city there are more choices.I work in the big city.it's an advantage because there are a lot of vintage/secondhand store in the city.most of my clothes came from secondhand stores in the city.in the place I live,there are limited choices.

• Philippines
31 Jul 09
There are many access point of choices and you could go to different stores offering assorted goods at a reasonable prices. The boredom is erase as you walk down doing your inspection of different products which you could easily check for the demand of the clients is excessive and for an investors looking for a unique items will likely lead to more products to offers for the customers to savor..

• Saudi Arabia
18 Jul 09
I think each has it advantages and disadvantages as you said. It depends on what you are looking for and the prices you want to get. I like to check things in different places to compare prices which is why sometimes I go to check shops and then see how much it is online or check online then go shopping just to see what is new and what is not & how much is everything

• Philippines
31 Jul 09
Comparing prices and quality is the best thing to do when doing purchases. It could really saves you a lot in terms of spending and a variety of available choices in display are tantamount to finding the best item which unlikely find in other cities.

• Philippines
16 Jul 09
Shopping in a big city is better since you can find everything there, but everything is commercialized and are expensive. You have to travel several hours away just to get into a bigger city. In a small city, not everything is available and it is cheaper though compared to other places.

• Philippines
31 Jul 09
I travel twice a week and sometimes once a month to get all the stocks needed by my store. It is really tiring but worth the effort as buying wholesales products could mean an additional profit. Clients are looking for something different and the item should be different from the common item they seen in a small city..

• Philippines
31 Jul 09
Nice topic. When it comes to shopping foods and all the things we need, we usually go to a nearby mall and grocery. But when I needed fresh vegetables and fish, i want to buy it in the market, not in the grocery where their stock is already not good or oldie. You can bargain for the prices in local markets, unlike in malls, it is already fixed. But what I also like in buying to groceries and malls, you do get the stuff you wanted wherein you cannot buy in local markets. I enjoy shopping and buying on a big mall where everything seems to be available to me. Specially I don't have much time to go out now since I am working on my work online, i tend to go to one place where I can buy all the things i surely need. Happy Mylotting.

• Philippines
31 Jul 09
Both small city and big city have their own variety of items to choose. The only difference between the two in big city their a lot of choices while in small city the choices is limited.


• Philippines
31 Jul 09
Many manufacturer deliver their products in a big city and with a lot of stock. You will never be left out unsatisfied..


• Philippines
31 Jul 09
Big cities shopping mall have a varieties of products in display and have a lot of choices to go for purchasing. A lot of quality and branded products are available and you could even haggle for those who offer bug discounts. It is a lot of savings unlike in small city branded products is more costly as the travel fare in transporting those products is added to the final pricing.

• Philippines
3 Jan 10
Here in our place, we now have one of the biggest mall franchise in the country. Of course what we have here might be the second to the smallest mall in their line of malls but it would be the biggest that we have in the city. The city is small in itself so it was a challenge to fit that kind of a big mall. Though this city is a small city but it's at the very center of the region and it usually is on the way to most of the other cities in the region. As for the shopping, yeah, there are some items that couldnt be found here and would only be available in the Metro, which is a good 8 hours away from here. So it would be very unadvisable to just go there for shopping a few items. We do have stores here that are into trading and offers wholesaling. Mostly though, the items that are needed for daily life can be found here. There are only a few specialized or customized items for some business that do need to go to the Metro to avail such items. In big cities, there are a lot of stores and establishments to choose from. There are also a lot of items available and almost everything that a person needs, or could want can be found in big cities. However, these available items could also make big city life complicated because the people who are there would usually want those that they can see and so the standard of living is higher. As in a small city, there are only simple pleasures. Most things are provided for by nature or at least there's a nearby bigger city that has a lot of commercial areas if ever they would need the items/services. Most of the items in small cities are cheaper and can be available in small amounts(just enough for what you need).^_^