what is in your opinionthe best Halloween costume?What you will choice?

Romania
July 16, 2009 2:27pm CST
People have imagination, or not, this is sure. And they like to wear masks, every day or just in special day. I will not ask what mask you must or like to wear every day, but i ll ask if you must to choice a costume and a mask for Halloween, what you will choice? What is your secret wish in try to be somebody else?

4 responses

• United States
16 Jul 09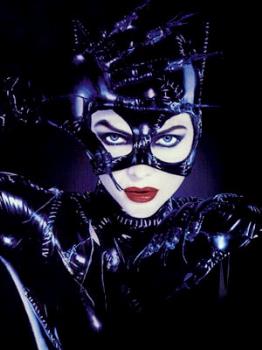 the best halloween costume I ever had was the catwoman one I made. I bought the mask- it's the stitched up catwoamn costume one- and I made the body part out of a black leotard. I absolutely loved it.

• United States
16 Jul 09
I don't dress up or mask myself daily or for Halloween. I am the designer/costumer for my b/f during Halloween.I am not going to tell anyone what I am choosing this year except for the person I am dressing.Last year during the month of October he was able to dress up every friday in Halloween costumes and make-up to make it look authentic.If I wanted to choose something for myself I have no idea what I would want to be but I like designing what I want him to dress up.

• Canada
16 Jul 09
My husband is Russian, and still has his old KGB uniforms. They are all hanging in my bedroom closet. He sure looks good in them. I have an old Soviet Ushanka shopka with a hammer and sickle on it, and a nice black dress. We're usually a hit of whatever halloween party we go to. :)

• Philippines
17 Jul 09
i wish people here in our country would also walk the streets in their costume to celebrate halloween. it is mostly popular with teenagers and it is usually celebrated in nightclubs. i havent heard of older people though going around in their costumes. havent seen even children.. doing tricker treat. i dont have experience wearing halloween costumes. how ignorant. hehehehe but if i get the chance, i like to look really scary.. like frankenstein.