Sells continue to be bad!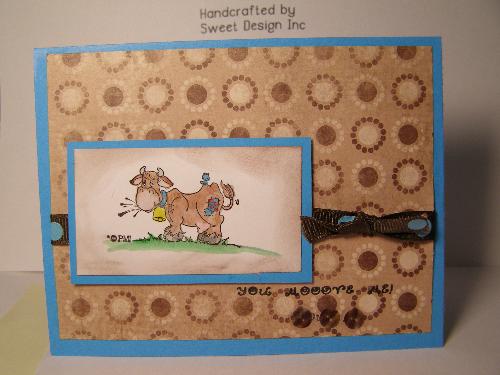 United States
July 18, 2009 7:17am CST
Ok so how many of you are still experiencing low to non exsistant sells from your crafts? I have no exsistant sells. I sold a card about 2 months ago and before that it was february when I sold something. I will say this though my sells this year are far better than last year but that isn't anything to brag about. I keep my head up and keep trying though. It is hard to have nothing selling though. I go to my etsy shop and most days just want to cry but I don't I just shake it off and make something new. I am spending more and more time on papercrafts lately. They are easier than my other crafts and requires a whole lot less time to create. Also shipping is easier than shipping the other crafts I do (ceramics are heavy). So have you given up or are you still trying? Sells up or down?
4 responses

• United States
19 Jul 09
My sales have been very slow this year. I have managed to sell a few items on Etsy but have not sold much personally such as craft shows, friends, repeat customers etc. People are definitely cutting back that is for sure. I am thinking about doing a big clearance on my Etsy site, one because I need to move out the stuff I have had for awhile and wanting to make more jewelry and I think this will motivate me much more., 2nd - It will make it more affordable for everyone. By the way your card is really cute - do you sell on Etsy???? I am hoping you will get some good sales coming up real soon - Best of Luck!!!




• United States
19 Jul 09
Yes I sell on etsy. I closed my website cause of no sells so i concentrate on etsy right now.

• United States
18 Jul 09
sweet, no one works harder than you; you just have to persevere until sells take an upturn. You are always online, do you ever market on justin.tv? If not, give it a try; lots of the younger crowd looking for that little something to set them apart from the crowd hang there, and they love to buy crafty original items. I've seen your work, you are very good. Thumbs up!

• United States
18 Jul 09
ah you made my day!!! Thanks so much. I will look into that. Any new marketing places are a bonus.

• United States
18 Jul 09
I had the best sale I ever did in February then did another show in June and sold nothing except one item. In fact hardly anyone showed up for the day! I don't try to sell online...is that where you sell most of your things? I do usually do better when I sell in person....things will turn around soon I hope!

• United States
28 Jul 09
The only thing I am selling, or attempting to sell, now are my baby afghan sets (matching pillow and blanket) Year before last sold I think 12 sets ($50.00 per set plus a couple single blankets), last year sold 4 sets and so far this year not a single one :( I think the economy is killing everyone :(

• United States
30 Jul 09
The economy has been tough. Disposable income has dried up for many unfortunate families that have suffered from job losses, reduced wages, reduced hours, etc and that has hurt sales. Unless I have a banner finish for July, my online sales will be down in 6 of the 7 months when compared to 2008. The one bright spot is something I described in my response above. Joining a forum related to babies, new Moms, first time Moms, etc and showing your afghan sets or some baby blankets on the site (if you can) may help you reach a whole new audience. The holiday season is slowly creeping up on us and practical items, such as your creations, will make a great holiday gift idea. And you never know when you might run into someone who would love to have something made especially for their daughter or grandchild. Here's hoping your sales pick up for the last 5 months of the year and into 2010 (and sales for everyone else too

)

• United States
30 Jul 09
I might do that, great idea, may look around this weekend and see what I can find. The blankets do take a lot of time for me to finish but crochetting is relaxing for me and I love the end result.