I saw this on the trail, any ideas?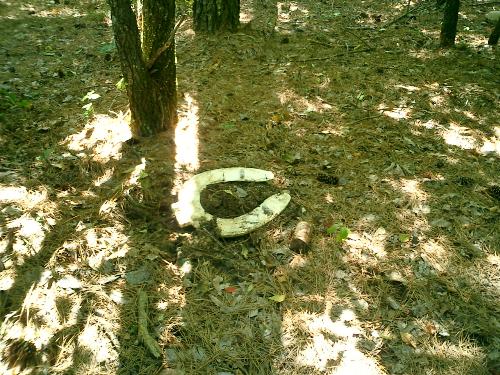 United States
July 18, 2009 6:20pm CST
I have seen a lot of strange things in the woods... done a few strange things too!:) Sorry..no details.However, while hiking a few weeks ago I came across this scene that I shared in the picture. Anybody got any ideas what was going on or how you think it got there? Seems kinda crazy to me.. although in a tight spot I guess it could be useful somehow!
4 responses

• United States
10 Oct 09
LOL, that is pretty funny! There have been a few times where I was out running and swore I'd need to find a bush or something soon. Thank goodness I haven't had to yet because our trails are not so secluded. Usually I convince myself I can hold it in and rush to a gas station.

• United States
10 Oct 09
lol! Yeah, I've been in a bind or two... but so far so good!!

• United States
19 Jul 09
It was from the bears. You know that they have to go too. Probably one of the big bears broke the seat and he tried to throw it away in "human territory" for a change.

• United States
20 Jul 09

lol! Well, that gives new meaning to "marking" your territory!!!


• United States
19 Jul 09
Nope! It was off the main path but still part of the marked trail! No camping area even close! You know, I may need to look into one of those metal framed toilet seats!!

• Greece
18 Jul 09
Hi macdingolinger, well as it's plastic I know exactly how it got there, a Greek tourist must have thrown it out of his car window and it landed on your hiking trail. On closer inspection you will find it is broken and has the workds 'made in Greece' on it.

• United States
18 Jul 09
lol! Maybe someone had to have it with them because their supper was "made in grease!" lol! Great ideas! Thanks...