Would you go to the movies by yourself?

United States
November 13, 2006 1:21am CST
My mom does it all the time! I think she is brave!
8 responses

• Egypt
13 Nov 06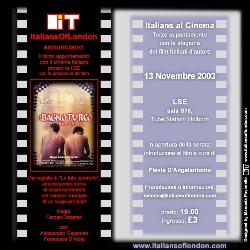 It doesnt matter really, Because you're enjoying the movie, but you're enjoying your with your friends through the rest of the day, So, If you went to the movie by yourself, You're not gonna miss anybody because you're watching the movie, But you'll miss someone to commnet with him about the movie... that's all So, there's no problem at all to watch a movie by yourself


•
13 Nov 06
I have done it and I probably will again. For us we don't have babysitters so if one of us wants to go to the movies one of us has to stay home. Or in my case, I love horror movies and my husband doesn't. If I want to see one I have to go by myself.

• United States
13 Nov 06
yes... and i prefer to be alone...