If mylot is updating our earnings immediately after each post..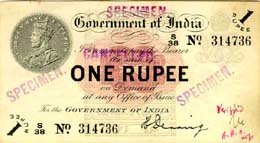 India
7 responses

• India
20 Jul 09
If the earnings are updated, I may make more post so that I can reach the payout withing a short period and then I may be little slower in making posts. But this will make the adverse effect as it happened in destrydebt.com.There as the members were able to see their earnings soon after each post, they started to spam the sites and they never cared about the warnings either from the fellow members or from the site admins.Finally we all happened to loose a great earning opportunity because of the spammers.The the main reason for that is the immediate earning update only.The members will start post anything as they like to increase their earnings.There are lot of differences in seeing our earnings immediately and seeing it after a day.

• India
21 Jul 09
Yes. I am also the member of this site and after a week of my registration, they stopped paying the members. I found lots of spam posts with one or few words in that site. I started a topic regarding this in that site.But no one cared about that and also two members sent me a Personal Message to not to open such topics and they advised me to be there if only interested as like others if not ,they wanted me to quit.But I sent them a very Hot PM to both. But unfortunately they stopped everything.The only reason is the immediate earnings update.They might have avoided.But they failed to do so.But it is a nature of everyone once seeing their earnings increasing, will try to increase more and more.Thanks for your participation in this discussion.

• United States
21 Jul 09
When is this supposed to happen? I made my first post today and haven't seen a change in my earnings.

• United States
21 Jul 09
whoops I didn't see it post the first time sorry

• Jamaica
21 Jul 09
I think my participation might increase if I saw my money pile up as this smight serve as an incentive .I have always said that it would be better to know what you were getting for each post as this would help you to know what posts you did well on and improve your general writing skills

• India
21 Jul 09
Yes.We can know that what we are getting for our discussions , responses and for comments and accordingly we can reform our activities. But immediate updates can be done only with the computers and they can never able to distinguish between quality content and the less qualified one. If we are able to see our earnings immediately, there will be more discussions and responses in mylot and also the work load of mylot team will also increase in deletion works of useless posts.Thanks for your participation in this discussion.

• United States
21 Jul 09
This is the first I have heard this. Can't tell you for sure one way or the other. Somedays I have more time than other days. It will be interesting to see. When is this suppose to happen? I posted my first time today and haven't seen a change in my earnings yet.

• India
21 Jul 09
Sorry. It seems that you missed the entire discussion to read well.I started this,to know that how the members will be participating here IF the earnings are updated immediately and I have clearly mentioned this as " JUST ASSUME and respond..This will not happen. It seems you are also like me.Did you checked the earnings immediately. Even if the earnings are updated immediately, then your will be updated only submitting your response only.Then how did you expect the increase in earnings before submitting the response, if it is your first response today.You are really interested to know the earnings like me.Thanks for the participation.


• India
21 Jul 09
Now they are updating once in 24 hours and the time may very across countries and they will continue to update like this only. But if they update immediately, just for assumption then the activities of most of the members will increase surely and no one will fail to receive the payout every month. But there are lot of possibilities for the members to make spam posts as it was happened in some other forum.We will feel of pleasure on seeing our earnings are increasing once we hit on the submit button. It is really a happiest thing to even assume.Thanks for your participation in this discussion.

• United States
21 Jul 09
Hi! Yes, i think if the earnings were updated after our submission that there would be more discussions, comments or responses. I have no started many discussions, but i do alot of responses, and it would be nice to see them updat after the responses are made.

• India
21 Jul 09
I have realized that only with the discussions, we can earn more than responding to to the discussions of others.Also we need add comments to the responses.If the earnings are updated immediately, then there will not be even a single response without comment and most of us will comment without fail.Still my earlier discussions are remain unresolved. Also we may be able find the pay rate for comments, best responses and for all of our participation with the immediate earning update.We can avoid the unnecessary comments if they not paid. Thanks for participating in this discussion.

• Philippines
20 Jul 09
who knows... maybe... well i really dont know. it hasnt come up in my mind about it that way. maybe it would increase but havent think of what it would be if they always updated our earnings. because we would know how much to we earn for that day and then try making more if we think its still so small. thanks friend. jhelai


• India
20 Jul 09
If our earnings are updated immediately then we will make more and more and most of the members will earn for your minimum payout level each month.But it is sure that the quality of the posts may not not .Even if the posts are reviewed after few hours and deleted, most of us will start posting to increase the post count only.Thanks for your response.