what is your favorite healthy snack?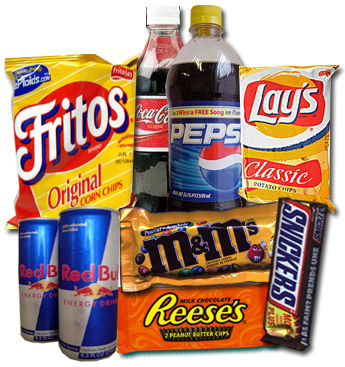 Singapore
July 20, 2009 11:30am CST
I am a serious snack-aholic! I love potato chips, cookies and cereal as snacks(see photo attached!). Since I am trying to be more healthy these days, I am on the look out for snacks that are not only good for the body but also tasty as well. Any suggestions?:)
5 responses


• United States
21 Jul 09
I think one of the reasons we crave snack foods is the "crunch" affect especially something like potato chips. I often get those healthier granola type cereals (yes, they are kind of expensive) and just eat it right out of the box without milk poured on it. A lot of times as a snack though I love fixing a salad...some Romaine lettuce, sliced up tomatoes, cucumbers and maybe a few chunks of cheese like swiss, Monterrey jack, etc

• United States
20 Jul 09
Hi! For a healthy snack, i like to snack on raw vegetables. Just about every veggie from cucumbers, carrots, bellpeppers, to celery, cauliflower, and broccoli. I really like to put peanut butter on a stick of celery with raisins on top. My children really like it and introduced me to it. It does look weird, but it really does taste good. Good luck, and happy mylotting.