Wish I Never Met Her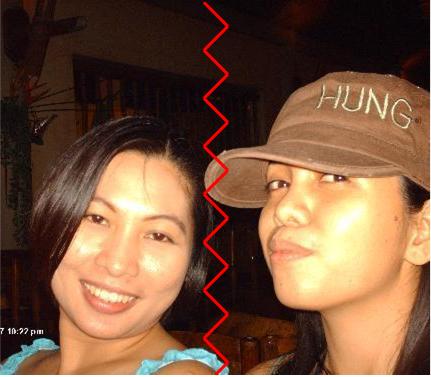 Philippines
July 21, 2009 12:54am CST
[i]
I've always been a forgiving person
. I love my friends and try my best to be patient to them. I always give them the chance to change, the chance to show the real person that they are. I could be the most loyal and trusted friend anyone can have. I fight all my friends' battles even if they fall short of my expectations.
Still, all these weren't enough

. Looking back now,
I realized I have wasted so many precious time on someone who wasn't even there for me in all my hard times.
I don't want to enumerate all the bad times that we've been through since this page will be cluttered with anger and humiliation then. Anyway, I posted about it on my blog (http://maplekisses.tabulas.com/2009/07/20/once-there-was-a-friend/), you may read it if you have time, thanks...
Do you have someone you wish you never met?

Someone you think you wasted time on? Someone who's done so many unforgivable things to you that you finally decided to let go and hope not to meet her/him again? Well,
I think I have had enough
that even her ugly memories, I wish I can forget...[/i]
10 responses

• India
21 Jul 09
Helo Maple.Sometimes we don't meet persons,who suit our choice,and later on it turns out to be too difficult to handle any situation that would have resulted owing to a wrong friendship.I can understand your feelings and I feel terribly sorry for you.In the first year of my college life,I met a friend,who at the first instance turned out to be very friendly and affectionate.Later on,I could understand that she was just trying to exploit me,in matters which started from money and continued uptil the smallest element of use. I sensed it,and though it was difficult,I broke up my friendship with her.Life is sometimes quite unfair.We just need to fight out every situation with our mind and heart working in unification.All the best dear.

• Philippines
21 Jul 09
These users really do exist do they?

I know how it feels to be used, I feel for you too. I know life has been very unfair to me for quite some time now but I'm not giving up, I just have to let go of the things and people that bring me pain, starting with my leech ex-friend. Thanks for dropping by... God bless..

• India
21 Jul 09
Hey buddy.Don't be that negative dear.These things happen and we have to just pull up through life.Leave worrying and try to live life the way you want.See it as beautiful and you will feel lovely.Really,be optimistic and enjoy the life.Take care and cheer up!

• Philippines
21 Jul 09
I have a friend nine years back. It seemed that we were so inseparable and that one would not go away from the other. Now, she has never gotten in contact with me. For a while, we became close friends because her boyfriend, who is now her husband was the classmate of my boyfriend. But now, since my boyfriend and I parted ways, my friend has no longer communicated with me. I sometimes see her on a socializing network, I'm afraid this is bad but I can't help feeling envious because I noticed that in her pictures she seems so happy. Last month, I was so surprised because she sent me a text message greeting me on my birthday. It took me an hour to answer her text back because I had no load that time. When I sent her a message of thanks, she merely answered, "Who's this?" uh uh I was so hurt.

• Holiday, Florida
21 Jul 09
i know what you mean. at least you can stay away and dont have to live with her. i had a friend years ago, 12 to be exact. met her thru mutual friends of my late hubby. i thought i'd like her at first. then she was such a flirt and braggart that i started disliking her but couldnt be unfriendly as she was in our group if you know what i mean. after hubby passed away i tried staying away from her but she was always at my door or on my phone

then the worst happened. she met my son and they hooked up even tho shes my same age. i was away from them both for a couple years, then they talked me into moving in with them. mostly my son did. but i thought she had changed. she had but for the worse. now, shes fat (she was thin and pretty when they met)and shes bossy. wants everything her way. well shes learned to treat me better lately as son has told her play straight with mom or leave.

so i know what your going through.



• United States
18 Aug 09
Over the course of time I have had a couple of people I can say I feel this way about. It even caused some problems to where I eventually had to move away from all of them just to be able to move on with my life. Even though in a lot of ways I am Glad I am away from them, and regret in some ways meeting them, I still always wish the Best for them and hope one day they will eventually wake up and see just how many problems they have caused as well.

• Philippines
22 Jul 09
yeah, I know that feeling.... you spent time together, you feel like she true to you but in the end she will stick a knife on your back. "Friends" is word being abused by those people who wants to gain your trust but the question is, are they your true friend? I hope they can sleep at night!!!!

• Philippines
22 Jul 09
hays...i understand your feelings....thats part of LOVE.....just move on and pray for your feelings...

• United States
21 Jul 09
Hi! There have been a few that i wish and in fact have not had anything to do with them since the friendship is over. A person can only take so much, and when they have had enough they finally do something about it. I did, and i am a better person for it. There are no more lies, half-truths, rumors, and no more midnight calls for supposed help when they don't need it. I am glad that i no longer have to put up with it.

• United States
21 Jul 09
One person I wish I had never met was my first, only, and last online boyfriend. I think I was just really desperate since I really missed my first love. Long distant relationships aren't for me and I really deceived my own feelings. In the end, we were both hurt and it was my fault.