Hindhuism

India
July 21, 2009 2:34am CST
How Many On MyLot love and Respect this religion. I Dont Think We Have Many Following Hinduism On MyLot. It is The Predominant Religion Of India. It is the oldest Living Tradition that is Present in THe Worldd Today . It is Often Referred to As Sanathana Dharma, A Sanskrit Phrase Meaning 'The Eternal Law' .. The Beauty of India Lies In its Religious Tolerance.. Have People Of different Nationalities VisitedIndian. How Has Your Experience Been .
6 responses

• India
21 Jul 09
Well prashanthalva, there were a lot of Hindus in Mylot, and there were some very good discussions, which were done about 6 months back, when even the foreigners, both Christians and Muslims, joined the discussion. Unfortunately these 5 to 6 Mylotters, who were regularly having a discussion in this forum are not coming to Mylot now days. This is a big loss, as far as I am concerned, because some of the information, which were given, were such, that even a regular practiscing Hindu like me did not know.


• India
21 Jul 09
Nice to Hear Ramesh .. Good we Hindus Have a Sizeable Number In the MyLot Community .. Do lot More on myloT ..

• Malaysia
22 Jul 09
hi ramesh sorry if my comments are harsh in this discussion .. but it is the truth and the Indians need to know what I felt as an Indian outside of India .. Sometimes.. i feel my life is better and more successful just because i was not born in India .. SORRY AGAIN if i hurt you too with my comments cheers

• India
22 Jul 09
Hi, Sanjana , I read your response, and there is absolutely nothing to be sorry about it. You have certainly not hurt my feelings and I can assure you that you have not hurt the feelings of our other mylotters also. Yes we need more of such discussions, and I feel the other Hindus should also not take offence if some body critizises or points out the mistakes in Hinduism or in India. I know that people in Malaysia care more for Hinduism than others. Your mother was right that the rich will get richer and the poor will become more poorer, of course it was in another time. Times have changed in India, and now the poorer society are also enjoying their fruits of labour because of the education system. One small example is the grand daugher of our maid is doing B.Tech in a prestigious University, another grandson of the same maid is doing B.E.in Anna University. This is the only thing I differ from your response and I agree to the rest of your response. Finally, I always value your responses whether it is made in jest or in a serious discussions like this.Keep writting. Cheers.


• United States
23 Jul 09
I am not a Hindu but I do respect it very much. I wish I knew more about it.

• India
24 Jul 09
Thanks For Your Respect .. Hinduism Talks about the Karma Theory .. What Good You do In This Life Will Gift you A Better Living in this Life Or Adds Up In The Next .. Thank You ..

• United States
24 Jul 09
Thanks. I have heard about Karma. May I ask, how many G-ds are Hindu?

• India
24 Jul 09
I'm a Hindu by birth, and yet I call myself an agnostic. The reasons are easy to guess. The Puranas, Geeta etc. can not be understood unless you first understand the Vedas and the Vedanta. There are many people, including non-Hindus and non-Indians who swear by the beauty and profound truth of the Vedanta. I've started my little study of the Vedanta (Monism) and I'm now finding that the stories of the Ramayana, Mahabharata etc. do make some sense from the monist point of view. The saddest part is that it is difficult to convey it in words. The whole of Sanatan Dharma emphasizes on self-realization. Of course, things will be crystal clear once the whole study is over, which in itself is an uphill task considering our ultra-materialistic lives. Guess it's going to take me decades to complete it. Now the Vedas, these scriptures are found to have favor with many scientists and Yogis but the most difficult hurdle for a commoner like me would be the lack of knowledge of Sanskrit. I've seen that the English translations of the Vedas (I've just seen a few sentences, nothing much.) are pretty skewed since the whole grammar and symbolism is different from Sanskrit. Nevertheless, age is on my side. Once I get settled in life, I'd make it a point to first gear up well with Sanskrit and then study our original scriptures. Remember Swami Dayanand's clarion call, "Back to the Vedas"?

• India
25 Jul 09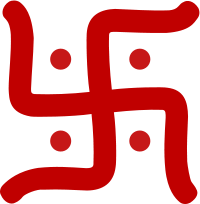 Actually Even Am Not An Authority to talk on Vedanta .. I Started This Discussion Purely On Finding out if there was Respect For Hinduism in the World .. I Am Gaining Knowledge from this Discussion .. There was A Debate on the Hindus Not being true to themselves and the discussion Took A Deviation .. I Am not Complaining but i dont have much knowledge on the Aspect of your question .. So I Feel it will be better For A Person With thorough Knowledge On Vedanta To explain Further Thank You ..


• India
22 Jul 09
Hinduism Stresses On The Immortality of The Atma Or Soul .. The Soul Takes a Long journey in Many bodies till it gets Totally purified And becomes One With God .. Thank You ..


• India
21 Jul 09
Good to Start of with an Indian .. Am Expecting some Foreigners to Answer As well .. It Is A religion Unlike Others Because It Involves No Strict Daily Practices .. To Make It simpler .. It is A Way OF Life ..