organic or nonorganic?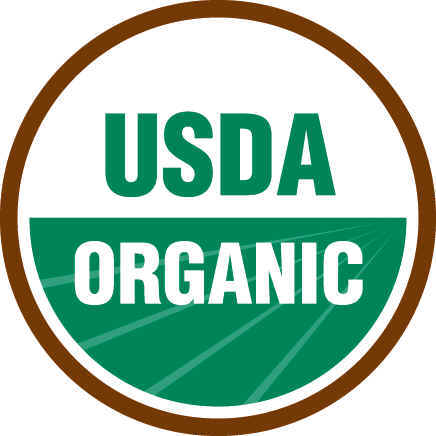 United States
July 21, 2009 8:30pm CST
Well people have been debating the benefits of eating organic for a person's health. Are you willing to spend the extra few dollars for organic foods such as milk, cheese, beef, peanut butter, and jelly. I generally eat both types of products. i have yet to find solid evidence that organic foods will actually make you "healthier." sometimes organic food are actually better tasting, in that case iw ould go for organic, but sometimes ill go for nonorganic just because its cheaper.
8 responses

• United States
22 Jul 09
I buy organic, and i love it. even though we do not have much money coming in these days, I still spend the extra. If you go a month or so with noting but organic food, and you go back to regular food you can tell the difference in the way you feel. You will start feeling sluggish and tired, no energy. I know a lot of people say their is no difference, but im not one of them

• Indonesia
23 Jul 09
Great decission Better we back to nature for health


• Philippines
30 Nov 11
I love organic food but honestly this kind of food is a bit expenssive that those grown the usual way. I have watched DW-TV showing organic farming in Germany, the problem is this kind of farming can't cope up with the population demand. By 2015 it is expected the world population will grow by 9billion and to feed thwe people massive agricultural production must be done. Organic farming can't cope up production this is reality.


• United States
22 Jul 09
I really fluctuate on this issue. I feel like the organic is better for you health wise as they are not using chemicals and all the trash they use on nonorganic items! I do spend the little extra specifically for eggs since I eat so many of them! I will look at the price difference and of course I have to base it all on how much I actually have to spend! But if there is a smaller price difference I will go for the organic over the nonorganic if at all possible!



• United States
22 Jul 09
I prefer organic foods. They taste better and they truly are better for you. Non organic foods are generally processed and they have ingredients that are not that healthy for you. I only like organic beef too, since there have been links to processed red meats and colon cancer. Yes it is a bit more expensive to eat organic, but in my eyes the benefits outweigh the costs.

• Australia
22 Jul 09
I haven't really tried organic food although I have been informed of their benefits and I believe that is so. Yes, the non-orgs are cheaper but would you not invest on something that won't harm you like organic stuffs? If only the advocacy for organic foods are stronger here in our country and yeah, sellers try to cut the price even a bit, I guess I would go for organic. But ugh, I never thought going back to basic could be this hard. hehe