Beauty is Ageless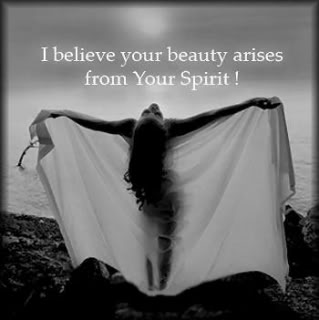 United States
July 24, 2009 12:02pm CST
Beauty is in the eye of the beholder. Is this just a saying to make us feel better? What is beauty to you? Do you feel that you will be less beautiful when you get older? I do not think that people lose their beauty. Just because you have a few "wrinkles" on you face does not mean you are less beautiful. Those line by your mouth and eyes were probably created by smiling and laughing. You enjoyed each moment getting those lines. Some gray hair is caused by stress, worrying about you kids, spouse or other family and friends. Again you earned them. I think many older men and woman are just as beautiful in their older age as when they were younger. Maybe even more beautiful and distinguished looking. I also believe that as long as you are beautiful on the inside then you are also beautiful on the outside. After all, Beauty comes from within. (another saying to make us feel better?)
10 responses

• Philippines
24 Jul 09
I believe that beauty does lie in the eye of the beholder. I mean, we all have different ideas of what is beautiful and as such the standard varies for every person. As for beauty comes from within, I believe in it too. Most people that I find beautiful may not meet everyone's "standard idea of what is beautiful" but they are all witty, charming and truly intelligient people. :-)

• United States
24 Jul 09
Hi Lacroix, I agree with you on all points. Many shallow people and the media believe that a different beauty, only on the outside. But to be a truly beautiful person, that has to come from within. We ca all dress up and wear the makeup, but that does not make one a true beauty. Thanks for responding and pass your beauty around.

• India
24 Jul 09
I think beauty is all about our cheer, smartness and making others comfortable at any age.A cheerful person can make difference so it is upto our cheerfulness

• United States
24 Jul 09
Hi Tony, I totally agree with you. If you are a happy person and a good person, the beauty just radiates from you. Beauty does come from within you soul and being. I will enjoy every gray hair and wrinkle I have, I have earned them happily and honestly. Will you enjoy yours when you get older, or do you enjoy them already? Thanks for your response and may you have a beautiful day!

• Philippines
25 Jul 09
beauty is really ageless.it is not compromised by having youthful and wrinkle-free skin.beauty is how you deal with your life.I believe that laughing everyday can make our looks and emotions stay youthful.enjoying simple things and keeping in touch with our inner child make us youthful and ageless.living your life to the fullest is beautiful.

• United States
25 Jul 09
Hi Coco, You are so right. Laughing is the best medicine for many things and beauty is one of them. I love my smile lines and enjoyed getting each and every one. Living a happy and true life is a beautiful thing and that is what I am trying to do. My inner child thanks your for your response. Have a beautiful day.

• United States
25 Jul 09
I think we sometimes focus too much on beauty as purely a "standard" physical appearance thing-- that is, we measure and compare it against a "perfect" 21-year old. Which is a bit like saying that a perfectly maintained "vintage car" isn't beautiful, because it's not the latest and newest model from the factory. Beauty is, in my opinion, many things-- and it's typically a combination of inner and outer attributes. More than once, I have met someone who LOOKED beautiful, but the moment they started talking, they were a lot LESS attractive. I also believe beauty is best viewed "in context." If you are 18 years old, what seems beautiful is quite different what what seems beautiful when you're 50... but does that make the impression of the 18-year old OR the 50-year old "wrong?" I don't think so. And hence, perhaps, the saying "beauty is in the eye of the beholder." So, to answer your question, I think these statements have more to them than just being there to "make us feel better."

• United States
25 Jul 09
Hi Denmarkguy, I like your comparison with the vintage cars, how true. That 18 year old sees many things different in the world than a 50 year old and that includes beauty. At 18 many see the outside, but as years go by, wisdom and experience enter and so does your perspective. This is where the true beauty comes in you thoughts and ideals. It goes deeper than just the surface. Thanks so much for responding and have a beauty of a day.

•
25 Jul 09
Beauty is in the eye of myself. i think if you are confident, you would always think you are beautiful, no matter you are young or old. i found some teenagers or young women, even they are young, but they are not confident with their body, so they make up a lot and do some operations to make them looking beautiful. When i see them i don't think they are beautiful even after making up or operations. because i think they are lack of the most important thing inside them. it's confidence. no matter how people to see me, i always think i'm beautiful. because i'm natural and i can accept mybody and myface. of course i also do my best to keep me fit and beautiful. Tell yourself i'm beautiful because you are worth it.

• United States
25 Jul 09
Hi Sblossom, Yes, I agree with you. Make up and operations only take care of the outer shell. What is inside is the most important and having self confidence is a great thing to have for the inner beauty. Thanks so much for your response and have a beautiful day!

• Australia
25 Jul 09
Beauty is truly in the eye of the beholder. It's true, just get a few photos of normal people and then ask people if they are beautiful or not. Some will say yes, some will say no. Everyone has different tastes.

• United States
25 Jul 09
People are different from one and another and do have different tastes. But beauty comes from with in no matter what the outside looks like. You can tell if someone is pretty by looking at a picture, but you can not see the beauty until you actuaaly see the person. Thanks for your response.Have a great day.

• India
24 Jul 09
I totally agree with you.. Beauty should be from within and not the outer facial beauty .. yes those few wringles on the face could be formed due to the happy moments shared with the loved ones... Once i had entered a office for some official work and there at the table speaking to the boss were 2 men ,one in his mid twenties and the other in the late sixties and i could not get my eyes off from the older gentle men. he was strong, handsome, grey haired well dressed gentle man.. at that time a thought came to me that this older gentle man looks very good...inspite of being old in age.

• United States
24 Jul 09

Hi Midgegaria, Thank you for responding and adding your story. It just goes to show that age does not loose beauty. I am sure the older gentleman has led a happy life and treating others and himself well. Men at that age are considered "distinguished". I have also seen older women looking more beautiful then younger ones due to the kind of person they are. Thanks again for responding and have a beautiful day.


• India
24 Jul 09
hi i agree to that, beauty is ageless, one will only find it ageless when they see the beauty inside the person, i see it inside, gorgeous would be the term i would use to say to someone who looks good but beauty is something much more wonderful, people are good just because they look good, they are good when they are beautiful, and that beauty remains as we age...

• Jakarta, Indonesia
24 Jul 09
That's right! Inner beauty is real beauty, you can create, you raised and you continue to increase during your life. It is no use that beauty is enhanced with make up, if you have a bad personality.

• United States
24 Jul 09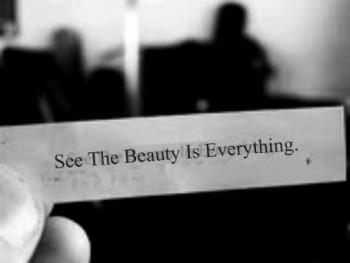 Hi Hsofyan, Yes, you are right too. People who treat others or themselves badly can not make themselves beautiful just with a little makeup and a pretty dress. To see a person helping another, a Mom playing with their child, a man being a gentleman are all images of beauty to me. Thanks for your response and have a beautiful day!