What is the difference between White Power and Black Power?

United States
July 24, 2009 11:15pm CST
This is a serious discussion so if you come to argue and make jokes, don't bother. I will not respond. I put in Black Power at answers.com and this is what I got: A movement among Black Americans emphasizing racial pride and social equality through the creation of Black political and cultural institutions: "Black Power . . . calls for black people to consolidate behind their own, so that they can bargain from a position of strength" (Stokely Carmichael and Charles Hamilton). I put in White Power there and no White Power existed. Instead White Nationalism appear with this: White nationalism is a political ideology which advocates a racial definition (or redefinition) of national identity for white people, in opposition to multiculturalism, along with a separate all-white nation-state. The contemporary White Nationalist Movement in the United States is a reaction to the decline in white demographics, politics and culture.[1] According to Samuel Francis, a key white nationalist writer, it is "a movement that rejects equality as an ideal and insists on an enduring core of human nature transmitted by heredity."[2] Anti-racist organizations generally have argued that ideas such as white pride and white nationalism exist merely to provide a sanitized public face for white supremacy.[3] They claim the unstated goal of white nationalism is to appeal to a larger audience and that most are violent groups working for separatism.[4] Why is it that for Black Power the words flow nicely almost seem OK. But there is no White Power. No, they take it one step further and call it White Nationalism and make it into a racist and violent group. Where is White Power? Where is the White Power that does the same thing that Black Power does? Why is Black Power acceptable with their black schools,etc...but White Power automatically passed over on to White Nationalism which is not a good thing? And why do we need a Black Power? If we do, then we must need a White Power that does not go as far as White Nationalism. Why is it that when a black person says, Black Power, it is acceptable or at least white people have to pretend that it is? But if I said White Power, I would be a racist or KKK?
9 responses

• United States
25 Jul 09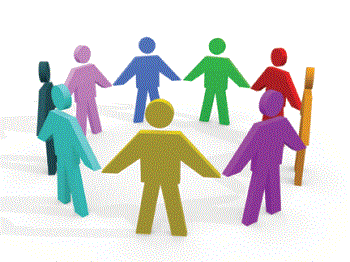 The words White Power adorn reams of White racialist literature, posters, and stickers. They embellish telephone messages, tattoos, and quasi National Socialist salutes. White Power is a universal demand of much of the White racial movement, and it is looked upon with great longing as the final savior of a world gone mad. But the joke's on us, because White Power is exactly what we have today, and what we have had every day that this world has been going mad. In my world power has no color... I say POWER TO THE PEOPLE, black,white,yellow or red. Blessed be, Mari

• United States
25 Jul 09
Black liberation Theology does the same. It is out there. I think it is necessary to experience what black power does when you walk on the wrong street at night time. I say power to the people, too..but reality still exists.

• United States
25 Jul 09
I understand and I think it basically comes down to people of any color thinking they are superior is just plain ignorance. I know it will be a long, long time before this attitude goes away. I know it won't probably be in my life time. But my hope and belief is that at some point people will come together out of need and race will not have to be an issue. Brightest blessings, Mari

• United States
25 Jul 09
To me, the difference is that "Black Power" is calling for people to unite for "social equality", and "White Power" is calling for people to unite in order to keep this country segregated. The one supposedly only wants to be recognized as being equal to everybody else (which in my opinion EVERYONE) is equal. The other, of course, is actually defined as "advocating a racial definition of national identity for white people, in opposition to multiculturalism, along with a separate all-white nation-state." I think that one can definitely be proud (as they should be) of their heritage, and not be racist.

• United States
25 Jul 09
I couldn't agree with you more. Blessed be, Mari

• United States
25 Jul 09
It may have started that way but it has changed...Just like the other week when a groups of 20 black teenagers beat up a white man who was watching the fireworks with his wife and two small children and they were spewing racial: http://jammiewearingfool.blogspot.com/2009/07/racist-mob-attacks-white-family-this-is.html This is not isolated. This happens all the time. This is what they call Black Power. Read about Black Liberation Theology. That is Black Power. That is evil. Take a look at Obama and his former minister and everything he said. That is Black Power. I know, a lot of whites have no problem with it because they have not been a victim of walking on a "black" street and beaten up because of it. That is what Black Power does.

•
25 Jul 09
it's the difference between the bullied and the bullies, not just historically, by the way. it is still easier to be white in the states. if the more powerful group is saying we're better than other races that is bullying - if the less powerful group is doing it then it's an attempt to fight back. not saying i agree with black power's methods but i can see where it is coming from. white power is just nasty. racism exists here too, as it does in most countries, certain groups are discriminated against (although it's possible that the groups might be reversed in different countries). of course in the states it isn't, usually, as blatant as in 1950 but from everything i've heard, or seen on trips, it's still there.

• United States
25 Jul 09
We have to see racism on an individual basis. When a white man and his family of 4 are doing nothing but watching fireworks and 20 black teens go after than beat them, saying Black Power--This is a black world--Obama is in now, that hardly looks like an attempt to fight back. Those people were doing nothing. They were watching fireworks. You cannot fight back at history...you cannot fight back at what happens to others by going after people you don't even know. Black power will not make White power go away. But a lot more whites would defend Blacks as a whole if they did not have to watch over their backs when they walk on "black" street.

• United States
26 Jul 09
I am not responsible for their unhappiness. If they are living in the past, that is their responsibility. If a person is going to walk around unhappy because of what happen to their ancestors, we could all do that.


• Canada
25 Jul 09
In my opinion, Black Power is like the Black Panthers or those African Americans who shave their heads to make themselves look intimidating. (a white guy shaves his head and people think he is doing it because he is going bald and it would be a waste of time to cut off those few strands and besides the barber would rub his hands with glee at getting overpaid.) But it seems that whites are supposed to be ashamed to being white and are supposed to make sure that they gradually disappear. That is why when a black man marries a white girl, the children are black or when a white man marries a black girl, the children are black., at least in America. In fact with this point made, this idea of equality seems to go kaput because with black power, equality means more children are born to black and white couples and since they are considered black because of that old idiotic slavery mentality of 1 percent black making one all black. Where equality means that white, black, yellow, and all colors are equal. It seems that black power is the more dangerous.

• United States
25 Jul 09
This is a very good point. So true...if a person has one black parent he or she is automatically black...no matter how white he may look. How fair is that? Even though this is true, I have never looked at people that way. If you have more than one race in you and one of them is black, to me you are bi-racial. If I did not know Obama's background, I would never have dreamed in a million that he is part white. He does not seem to be the least bit concerned with white people and their feelings.

• United States
26 Jul 09
I never knew that was the reason why black people shaved their heads to look Intimidating where is that fact located so former basketbal players suchas Michael Jordan,Magic Johnson, Kareem, Charles Barkley, Kenny Smith, talk show host Montel Willams where is this fact located so they can see it for themselves when they try To deny the reason why they shave their heads bald? I did not know I was the only people that see's a white guy with his head shaved Bald it was because of losing all of their hair I thought it could be that or I Could not rule out the possibility that he shaved his head to look intimidating And that it was a standard of the skin heads group have you ever heard of this Group called skin heads. It seems like you are saying black power is about population the reality is if a White male or female or a black male or female have mixed children then the child Is Bi-racial and represent white power just as much as black power since both of The races contributed so both should bare equal share of the results?

• Canada
26 Jul 09
Oh and the first blacks who shaved their heads did it for intimidation. If they were in a fight, they could grab the other guy's hair and pull it, but the other guy could not grab their's. I doubt that Montel Williams or the others knew that fact, They probably thought like Patrick Stewart did, "It is a waste of time me going to the barber's I have not that much left, so I can save money doing it myself," I mean if you are losing your hair, that strand of hair costs fifty cents instead of a penny.


• United States
26 Jul 09
To understand this it might be helpful to understand the history of blacks in this country [the U.S.]. When this country was founded there were many groups that did not have rights, blacks being a major disenfranchised group. The whites were the majority [and still are the majority; however, they may lose that standing in the future at the rate some minority groups have children as opposed to the rate the whites have children]and didn't need any separate 'power' - they were the power: they ran the government, churches, and owned the real estate. Blacks did not receive the right to vote until the 15th amendment to the Constitution after the Civil War. The whole concept of 'black power' was a means of the black community trying to empower themselves as a minority group living amongst a white majority that often did not treat them well. My husband was active during the Watts riot of 1965 and could tell many stories of abuses suffered by the black community that led to that riot. There were some amongst the blacks that put forth 'black power' that wanted black separate government the same way that 'white nationalism' wants white separate government. However, I do not believe they are the majority of blacks, but rather a minority. The main reason, I believe, that you did not find 'white power' on any kind of equality with 'black power' is that there was no need for 'white power' as the whites are the ones already IN power.

• United States
26 Jul 09
Take a look at our government today...Right now..and tell me whites are in power. When I cannot walk down a black street without being attacked...tell me I am still in power.

• United States
26 Jul 09
I don't know about you, but I've been able to walk down a black street. Violence is a problem in America, but it really doesn't have that much to do with whether whites are in power or not. For that matter, my son-in-law was murdered by white supremacists [and he's white]. Have you ever had to deal with the court system? There you will definitely see evidence of whites still being in power. As my brother told me after his time in an Atlanta jail due to pro-life activity, "slavery still exists in America today; you see evidence of it in the jails down south." As a white, when you call the police for help, do you anticipate someone will get shot? I doubt it. Well, that is what many blacks anticipate when they call the police for help. Like I said, my husband could tell many horror stories. Have you had to worry about the police pulling you over just because of the color of your skin? Well my husband has had to. And he's an educated, middle-class black who has been pulled over and had his name run through the system ONLY because of his color. When they found out he didn't have a record and worked for the county as an eligibility worker they made up some sorry excuse and let him go. As a white female, I've never had to worry about that.

• United States
26 Jul 09
I suppose YOU can walk down a black street if you have your black hubby on your arm. Your experience is different from mine, so you are going to see it differently. My husband is an African and black men cannot tell what color he is so they just beat him up thinking he is white for walking on "their" street. And those men are so pathetic that they cannot go one on one...no, they like to get a couple of them and beat up on one man. Real men? I don't think so.


• United States
25 Jul 09
To me, there is no difference. Both groups are radical extremists, both are trying to divide this country along racial lines, and both groups have to be fought equally as hard. It doesn't help any that we have a president who keeps bringing up race every chance he gets, as we've seen in the past few days.

The whole white power/black power thing is ridiculous.

• United States
25 Jul 09
Ignore the smiley. I was trying to go for one that had a disgusted look to it, but I failed miserably.

• United States
25 Jul 09
You are right! And if we don't get past it, we will have more problems...Obama has only made it worse. He has forgotten that he as a white side and a black side.

• United States
26 Jul 09



Will any of those suffice, coolcoder? LOL

• United States
25 Jul 09
With white power it is I am in white skin I get better treatment by those who are Not in white skin. I in white skin is due to be treated with respect when I am in public from all others who are not in white skin. With white power it is do as I say or be killed. With white power we are better than all others if you attempt to be as good or Better then all means neccessary to stop it must occur. With white power I am supposed to be able to cope and understand no matter how Much degree of wrongness or mistreatment that I recieve because I am in black skin But if I do not choose to accept it as expected and complain then I am making More out of the incident than it is or I should and it is brushed away rather quickly.If the same happens to a white in America then it is unheard of and can not be tolerated it stays in the news for as long as needed they do not have to Learn to cope with it. It would be unheard of just as much if you were black and Just arrived in America. When you in white skin you go into any department store in any neighborhood with no worry of other customers giving you the staredown or making coughing sounds for Shoping at the Walgreens, grocery stores, department stors or restaurants. If you in white skin you do not have to worry about being turned down to swim in The swimming pool for being of non white skin. White power is about potraying Black Americans and Latinos and blacks on the World Stag as bad and cast in a negative light to give a terrible image While white is Cast in good images to the world through world media,television,radio you name They claim it if it is good and positive image. I believe black power is about having the same privliges and rights to think and Do as any other human being in that country with white power you are not supposed To have freedom of your own ideas with white power you are not suppose to express Your feelings or ideas.With white power you are not suppose to have the feeling of Being free enough to even feel you have such a thing as freedom of choice let Alone freedom of movement. Well that is what I have experienced and would have to conclude my beliefs and Opinions is White power is about getting rid of all others who are not white. A black person told me a joke once and he said a black man was passing by the White house and President Hoover was there on the sidewalk during the depression and he said to President Hoover could he give him a quater and the President asked Him what was he going to do with it and he replied go back to Africa he said is That all it takes for you to get back to Africa he said yes so President Hoover Reached in his pocket and gave him a dollar and said here take three more with you. I wish you get paid well for this because this probably will put me in a bad light With black and white issues and now the rest of the story.

• United States
25 Jul 09
White people get mistreated in stores just like blacks do. Whites do not have an "access" to the free life while blacks walk around with their head hanging down. That is not America. And when black gangs attack whites and yelling "Black Power" ...this is a black man's world! .... That is ok. That is acceptable. Right? Do you know what year this is? Nineteen fifty is over. Blacks have arrived. Do you know we have a bi-racial president who does not even know he is part white?

• United States
25 Jul 09
I want to say when has white people been molded or shaped into what kind of Behavior to have or not have especially in America.I want you to answer this question in your own opinion we all have one right? Between BLACK POWER THINKING AND white power thinking is it better to be black and igonrant or is it BETTER to Be WHITE AND IGNORANT? Now which is the lesser of the two and why? Or Which do you believe is better for America as a whole A group of uneducated blacks or a group of UNEDUCATED WHITES? Now would you choose which group would be Better suited to lead the other half elaborate Please? And also just like Democrats and republicans ONE HALF leading the other Half the Same with BLACK POWER AND WHITE POWER while one half is leading the other half to Follow in their footsteps what is the rest of the world doing and where is it Going? Would you please give your opinion on this Please penny for your thoughts? Since YOU put President OBAMA and saying he has forgotten that he is half white I Am beginning to see that he do might have something in his thinking that is flawed And just thinking about his own thought wishes and desires I mean like you say he Is biracial I believe he is telling the truth now how do biracial people think? Should he had married a biracial women no offense to him or his wife and children But you say he has forgotten he is half and half and with that You can not say That he is the first BLACK President that has not been achieved and as you can Tell it is no easy task to do. Now if you is basing it on skin color or white power THINKING definition one drop Of negro blood I believe that is white power thinking and calculation of Destinction between BLACK and white. He is the first bi-racial PRESIDENT of the UNITED STATES OF AMERICA even a lot of The press has not gotten it right yet and always just want to be starting Something.That's while having a conference on healthcare he wait till the last Moment to ask about professor Gates and the in my house arrest to get response and To stir up controversy he was so happy to get a response instead of a no comment. That is the sign of a good president I see now he saying we do not need this that Is what he is saying to his black side and his white side in my opinion so for hat Is what I am concluding and he has apologize something the police officer said he Would not do at anytime when asked by one reporter just as the question was asked To the President the question was asked to the police officer first and he gave His answer no then the reporter said not at anytime and he said no why would the Reporter think that at some point and time he may apologize if that is the case Who was initially wrong professor Gates,the policeman,the reporter or Obama. President Obama said he really did not have time to review any of the facts I am Sure the reporter knowed that much he could have known even before the President Did. I wanted to know will Mr. Gates and the Officer take a polygraph test to sort the Truth and untruths.I want to know if you have proven to the officer that you did Not break into Your own house and used a key to gain entry then why are you being Took to jail and being booked did he not see your family photos or what have you? How can we be for certain that Professor Gates was not targeted from the beginning Who ever seen him I mean how long does it take to enter your home with a key and Get inside the house before being seen as a perpetrator? You say he must have forgotten he is half white I am sure if he tries at any time In his life try to foget he is half white people will let him know it and that is A fact just from our response is proof to that and what should he do I ask you This question Should he had remembered he is half white or that professor Gates as A black friend of his that attended the same Harvard college as he did and still Consider him to be a friend of his I would hope so. It is all this WHITE POWER THINKING that wastes the time of all PRODUCTIVE CITIZENS and those who try to be PRODUCTIVE and are being held back from advancing Not because they are not supposed live or have a better quality of life.

• United States
25 Jul 09
Obama is not the first bi-racial president: Vaughn's research shows Jefferson was not the only former black U.S. president. Who were the others? Andrew Jackson, Abraham Lincoln, Warren Harding and Calvin Coolidge. But why was this unknown? How were they elected president? All five of these presidents never acknowledged their black ancestry. http://www.diversityinc.com/public/1461.cfm

• United States
25 Jul 09
I think they are both racist but the white power is more violent in my opinion. Asian power is more mild but powerful.

• United States
25 Jul 09
I think it depends on who you are. If you are black, and you have a white person commit a crime against you, you are going to feel that black power is more violent and vice versa. It depends on your news source. It depends on what you have gone through.

• United States
25 Jul 09
Don't know but white supremacist have killed and beaten more Blacks and Asians. Asians are beaten and stoned in New Zealand.

• Romania
25 Jul 09
I think that black people are still exposed to racism and that's why we have to accept that we are all equal,irrespective of the colour of our skin.That's why they still need slogans like 'black power'.White people already have the power.That's why 'white power'is associated with racism,nazism,hitlerism etc.

• United States
25 Jul 09
White people have the power? When white people are beaten up by gangs of blacks yelling black power, how much power do those white people have now? When once beautiful, expensive and stately white neighborhoods no longer have any whites in them...and they are all blacks...known as black streets, meaning you don't walk there if you are white and if you want to stay alive...how much power do whites have now in that situation? You can walk there is you are Hispanic, but not white. These houses are now pennies. I could afford one easily but I would not live long. They get to buy a house because it is very affordable, but middle class whites cannot afford a house. Where is the power there?

• Romania
26 Jul 09
Yes,you're right,blacks can also be very racist.But that racism isn't implemented in the system.When I said that white people have the power,I was talking about the system(political,economical etc). If you live in a hood where black people discriminate you,you can be an adept of 'white power' (in the sense of equality between races)