Have you seen Black Swan in your life?

July 25, 2009 9:02am CST
We all know white Swan. it's a very beautiful bird.But have you ever know there is a black swan too in the world. I saw them many times in James Park in London. I like them very much. Have you ever seen Black Swan? if you haven't yet, you can see my picture i just posted on Mylot. wish you would like them. Happy Mylotting.
7 responses


•
13 Feb 11
Hi, as I know only Australia originally had the Black Swan. To develop the relationship with other countries they gave the swans as gift. I have seen twice in the UK. One was in london, another one was in chartwell, the home of Winston churchill. I really like them and it's one of the motivation I want to visit london. Happy mylotting.

• Philippines
23 Sep 11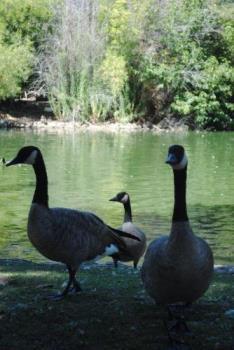 i did not see the picture you posted but I think I've also seen a black swan already. I am not just sure if these are swan but I posted a photo here. These are black unlike the white swans that we ordinarily see but I hope these are really swans. Are they? Kindly look at the attached photos. Thanks!



•
23 Sep 11
I think it's black swan. I don't know why you can't see the picture I posted on mylot. If you don't mind you can visit my blog where I have posted some pictures of black swans. I like white swan becuse thye look very elegant, however black swan looks very mysterious. So far in the uk I just saw them at two places, so I suppose even today black swan is still a rare animal.

• United States
13 Feb 11
I want to say that I have, but oddly enough I can not remember doing so or when or where it happened! Memory is such a funny thing at times!

•
13 Feb 11
LOL. You are right. Memory is really an amazing thing. I also have a similar experience. But I suppose maybe in the US the black swan is not very rare so you can see them if you want. Also maybe you travel a lot and see many new and interesting things in your life so the memory about the black swan is not so impressed. recently I visit London again and saw the black swan in the winter. it's really elegant bird.

• Norway
15 Feb 10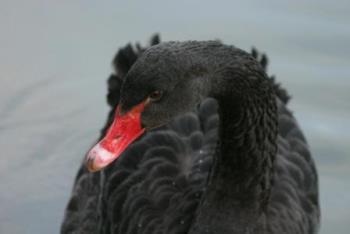 Yes, I've seen them in the same place as you, and I've seen them downunder. I think they're originally from Australia or New Zealand? I've also seen them in a park in Austria, really nice place with lots of birds. Hmm, somewhat late answer this, but I'm just trying out the search function and then the old discussions pop up. I go to St James Park every time I'm in London. I love watching all the birds, it's so many kinds there.

•
15 Feb 10
it's not late to answer the topic. your answer reminded me of my happy moments in the park. everytime i visited London i tried to visit the park to see if i can see the black swan again. I agree with you. I think they are from Australia there you can see many special creatures. I really wish i can visit london soon. yesterday i had a plan to london but at last gave up due the bad weather. wish spring coming soon. thanks for your reply and happy mylotting.

• United States
25 Jul 09
I've never seen a black swan before! At least not in real life. I have seen a lot in photos though. I've seen a black necked swan once. But most of the swans I've seen look like the ones in my avatar photo!

• United States
28 Dec 10
I never watch ballet performance my whole life, I just watch black swan lately on the theater, starred with Natalie Portman. She is beautiful indeed. And she has this great performance in this movie too. Maybe we both talk about different black swan then.

• Philippines
15 Aug 09
I have never seen a black swan before. What I have seen are the typical white ones. Perhaps there are certain places that this black swans dominate. But in our place most of them are white. I think it is quite amazing to see something unique considering that what we have seen always are somewhat regular and normal to us already.