We saw a "ghost"!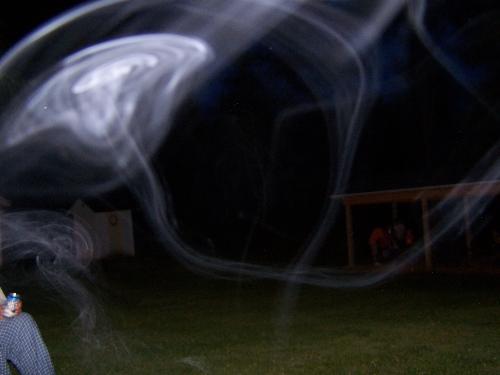 United States
July 25, 2009 10:36am CST
One night while we were away last week, we were all sitting outside, just hangin' out talking and stuff. My camera takes pretty good night pictures - although the flash is BLINDING. This picture was pretty cool because it looks like a ghost walked across the yard. I knew right away what it really was (smoke from my mother's cigarette) but it did provide some good conversation for a while!
3 responses

• United States
26 Jul 09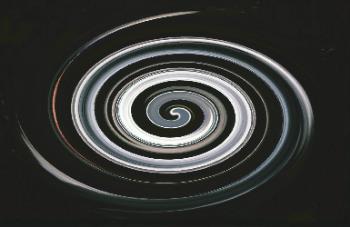 Great photo--it really could look like a ghost. I have often had fun transforming some of my existing photos to look like something else thanks to photoshop..like this photo which kind of reminds me of a galaxy shot....I'll show you what the real photo is later. This effect was by using the swirl tool

• United States
26 Jul 09
That's pretty cool looking! I barely have enough talent to get the pics to not be fuzzy or too dark!

• United States
26 Jul 09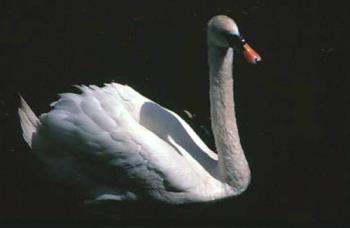 Okay here's the actual image...of a mute swan...LOL

• United States
26 Jul 09
That is way cool! I can see parts of the swan in the swirl...

• United States
8 Aug 09
Thought you were going to have to call in TAPS to come and investigate for ya! My grandparents (on my father's side) really believed in ghosts. They had several encounters with ghosts that my grandma told me about before she passed away. I have never encountered a ghost and in many ways I do not want to. I am not going to say that they do not exist. I have just never personally seen one. I did date someone once who claims he saw ghosts all of the time and that they really bothered him because they were hard to get rid of and since he could see them they wanted him to solve their problems. That would be a scary situation. I sometimes watch TAPS because I think they approach ghostly situations realistically. I don't like to watch the shows where they are trying to hard to "prove" that ghosts exist. Do you believe in them?

• United States
25 Jul 09
I am responding through my email as usual so I don't see the picture yet. I have seen this type of thing too. Yes, it will make for some conversation for a bit. And having a picture you can later ask friends and people, what does this look like to you? Get their answers and then tell what it is.