What's Your Sneaky Tactics?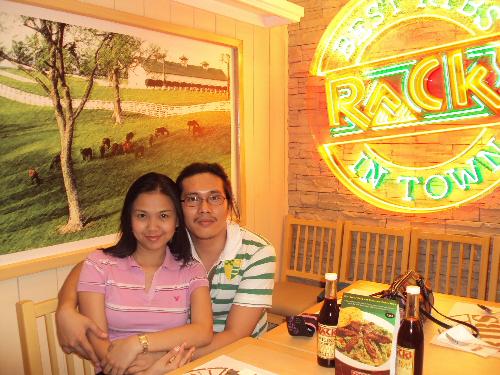 Philippines
July 27, 2009 8:46pm CST
I sometimes don't understand why there are some guys/girls who used to have some side dish or what we called "the other ..." or if your married ., its what we called "mistress.," ... i don't know how do we call it if its a guy ., LOL! but anyway, for sure everyone knows here that girls have instinct and we knew if our guys is cheating on us ., but how bout this question ., have you tried cheating? what is your sneaky tactics for you not to caught? :D please share to us ., have fun and have a nice day ahead!

2 responses

• Philippines
28 Jul 09
The only time that I think I cheated was during exams and that wasn't with a list of answers but, by asking close by classmates during the exam of the answers on particular questions. Of course that was during high school and I lost that practice eventually before entering the university. So much for cheating.. Anyway, in relation to the discussion, if I would ever cheat on my partner, I think it wouldn't be due to another person. I think it would be about a secret hobby that I still don't want her to find out. Maybe that I'd be embarrassed if she finds out and I am not yet ready to tell her about it. Since cheating is similar to lying, I guess I would just give her false appointments like 'I'd be spending some time with my friends' and if she ever wants to come along, I'd just say that, 'Not that I don't want you to come along but, my friends would be so intrigued that they would probably pester you relentlessly..' and of course, it'll just raise her curiosity more and more I suppose. (^_^")

• Philippines
29 Jul 09
Hmmm, sound naughty ., its like your giving her something to think of .,

., well be careful on that cause that may lead into arguments .,


• Philippines
29 Jul 09
It would be nice though if she couldn't resist on her curiosity and then, she'd follow me one time on those 'false' appointments. She would follow me around and her suspicion would pile up one after another. Its just so silly, its kind'a amusing.. (^_^") Then she'd confront me and show me evidence that I've been going to somewhere else and not to those excuses I have been giving her. Would keep on asking me what I was doing there and why I didn't want to tell her

She'd even have ideas like another girl, one younger, perhaps older, prettier, richer. But, I'd keep on denying her allegations. Until she'd finally insist that I take her to that place to clarify everything out.. she would just finally realize that I had a secret hobby which I didn't know that she also have an interest in


• Philippines
30 Jul 09
its not a good idea i guess ., your just making the situation complicated ., don't let her think that way that is unfair .,



• Philippines
30 Jul 09
yeah ., just always remember the golden rule .,