Lucky Stone

Bangalore, India
8 responses

• Delhi, India
28 Jul 09
Hi Chaitra! I do not wear any lucky stone, for that matter I do not wear ring/rings in my fingers. I think that some lucky stones work on some people. It is a matter of faith/belief.

• Bangalore, India
28 Jul 09
Hi Deepak... I too am not wearing any lucky stone right now.. but I am not sure how it works... Thanks for sharing... Happy myloting.

• Delhi, India
29 Jul 09
Chaitra!Those who wear lucky stones, will tell you how it works for them.

• Bangalore, India
29 Jul 09
Yes thats why I asked this question here so that I can get some opinions from the mylot friends..


• India
30 Jul 09
Yes I do believe in lucky stone. I have seen several persons who usually goes to astrology centre and consult with astrologer and as per their guidance they wear lucky stone and they have achieved every things in their life. Lucky stones really work provided if you get original one. pkc3000

• Bangalore, India
31 Jul 09
yes getting original stone is bit difficult now a days.. are wearing one??

• India
29 Jul 09
Hi Chaitra, Sorry to disappoint you, I do not wear any stones and do not believe in the same. I don't know any people wear lucky stones and got success in life. If somebody shared any kind of stories then only I can believe. Moreover it depends on faith and you have to select the suitable one. Only an expert can refer you the most suitable one and I think it is calculated on the time birth etc. if the calculations got wrong then you won't get the advantage from the stone. Earlier my brother-in-law worn some lucky stone but he got negative results and he thrown the same away.

• Bangalore, India
30 Jul 09
Hi Sreekala I know it is calculated on birth time... I got know my lucky stone also but now I am in confusion wether to wear it or not... Thanks for Sharing your experience... Happy myloting..

• India
28 Jul 09
hai sis, I did believe astrology in my young age, well not completely, i'll tell it more briefly, you see my friends and I, during festival times use to have a lot of fun with the astrologers, I'll give you one incident that we did for our own amusement. It was morning 7'oclock, it was the 'pongal festival' in my native village, so I had to attend it, i have a few lot of friends in there(the village). countryside boys, they dare to do anything, like they don't know the word fear. You see, many people had put up stalls and other tents to sell their merchandise, we were looking for some fun and there it(he) make walking on the roadside, he was a sooth-sayer, we asked him to look into our hands and tell our fortune, guess what, like the many other lairs around, he too said, my friend was going to get rich soon and blah blah... Just then, my friend grabbed his money-box and ran off and ofcourse we were right behind hime and the guy at our tails. we made him run to the otskirts and then gave back his box. well, i don't think I saw hime anywhere around after that :p Nice times, i don't know if i should have put that in here but just typed it in. Anyways, for my last words here, I don't believe in lucky stones or astrology. have a nice day Dinu :)

• Bangalore, India
29 Jul 09
Hi brother thanks for sharing your childhood pranks here... Happy myloting..

• India
28 Jul 09
I believe in astrology to some extent.that is I take all things in favor of me.So,I am wearing one in the form of a ring in my right hand finger.I don't say it brings fortune to me but nothing wrong has happened after wearing it.That is important when choosing gems.Cheers!

• Bangalore, India
28 Jul 09
Hi srganesh.. I too belive a bit in astrology but not sure about the lucky stones.. Thanks for the response... Happy myloting..

• India
28 Jul 09
Dear friend, I do believe and even though I do not have on. But I had know that these stones could bring many luck and also positive things in one's life. My relatives and friends do have these kinds of lucky stones and they had also shared their experience.


• Bangalore, India
28 Jul 09
Hi Thanks for sharing your opinion... I am unsure about lucky stones... Happy myloting...


• Bangalore, India
6 Aug 09
Hi sunita.. yes I know wrong selection of stones might harm us..

• Philippines
3 Aug 09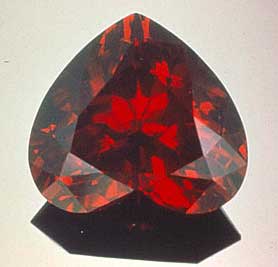 According to feng shui, my lucky stone would be garnet. It's the same as my birth stone. Here's a picture.

I'm not really a fan of "lucky" things but i guess it wouldn't hurt if i had some with me. Psychologically, i think it boosts our self esteem.


• Bangalore, India
6 Aug 09
Hi Happy to know that you dint get any bad things after using the stone...