Who is most DYNAMIC player you've watched in your entire life?

United States
3 responses

• Canada
29 Jul 09
I would say Pavel Bure also. His speed was off the charts but the main thing was that he could make plays at high speed. I use some of the Bure Youtube tribute videos to psyche me for games. Still remember him going around Ray Bourque, drop passing the puck to his skates, then kicking it forward to his stick to score.

• Philippines
29 Jul 09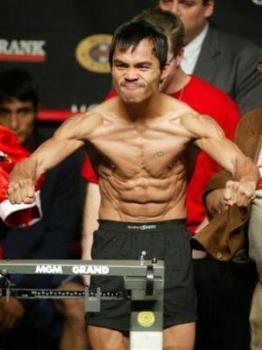 What kind of player? I know Usain Bolt, the runner. He really is like a thunder Bolt with such great speed.

I also know Manny "Pacman" Pacquiao, the boxer who is also the pride of Filipino people. Every boxer looks up to him because of his unique tactics and powerful punch and jabs.


• Canada
22 Sep 09
Bure and Mogilny could both do some amazing things with their speed and puck handling abilities but I'm also reminded of Pat LaFontaine, who's career was regretably cut short due to injuries. That being said, I have to put Ovechkin ahead of all three. Not just because he has the on-ice style and flare but he breathes the personality of a dynamic player and individual as well. He's just as much fun to watch off the ice as he is on the ice which is something that doesn't necessarily hold true for the others. He's the definition of a superstar, rockstar, celebrity and one of the most marketable people the NHL has had in years. Whether or not they are doing so properly is another discussion all together but the most dynamic player has to be Ovechkin