Smash your cell phone!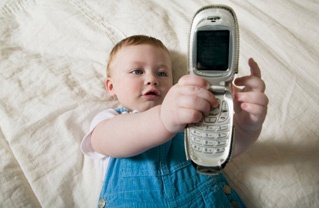 India
July 29, 2009 9:23pm CST
My friend has done that and done that in anger! it still works, tough nokia! another instance, another friend's nokia dropped from 3rd floor! that too works

...wow.. have you ever done that(or by mistake) and your phone works? I haven't done that and don't think will require to do that anytime...

5 responses

• United States
30 Jul 09
I always use nokia almost all my life but about dropping off from the 3rd floor and it still work, then I have no idea. It used to drop from long distance and my kids used to threw it to the ground and it still work tho It must be a good phone of your friend... Keep it cool, it might be the toughest phone ever


• United States
30 Jul 09
I had a nokia before and I smashed it against the floor and the wall several different times. That phone never went bad on me but I always have to get new phones because I just cant keep one longer than 2 years. I always need a better one.

• United States
31 Jul 09
There have been times when I wanted to smash my cell phone! Especially last year when I had a job & would get calls from 7am-11pm 7 days a week. UGH!! Or when my husband makes me mad. I've thrown my phone across the room several times & it has never hurt it. My phone does have a deep scratch in the screen on the front of the phone, but that happened when my husband had it. My husband is really rough of phones & I've always gotten him the rough & rugged model of phone from Motorola. He never hurt that phone at all. Now he has a phone just like mine & it is in decent shape. He had to have it replaced once because it quit working & it wasn't his fault. He recently got a new one when his was stolen also.