Best Free Ware???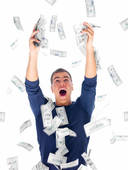 United States
5 responses

• United States
30 Jul 09
Miniminder is a real lifesaver for me. It's a very small application--free--that sits on your desktop and reminds you of appointments, tasks, etc. You just enter the event, date and time and it'll pop up when it's supposed to. I also like Spybot Search and Destroy and Weather Bug.

• India
30 Jul 09
Good discussion! I find my free wares from download.com, softpedia.com or mininova.org. They come in quite handy sometimes.

• Malaysia
30 Jul 09
My favorite and the best media player I ever use is SMPlayer. Its available for both Windows and Linux. Another software that I would like to share is Aegisub. I use it to add subtitle and karaoke to my favorite Japanese anime. Both SMPlayer and Aegisub are distributed under GNU GPL.


• Philippines
30 Jul 09
With lots of Best Freeware apps out there...it is really hard to choose w/c one is the best of the best... I would say, Ubuntu Linux... it's really a great Freeware OS but not universally used compare to Windows... but having a dual/triple OS boot including Linux would really add versatility on your PC... So why did I choose this...Very simple... how would your best Freeware apps run w/out an Operating System... Linux is the best OS out there...but absolutely not for noobs!