Are you happy when you see others do?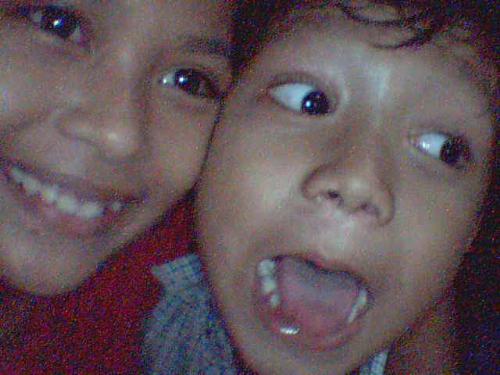 Philippines
July 30, 2009 2:06pm CST
Everytime I see my siblings smiling I am happy too. Even the kids outside here in our village I really be satisfied whenever I see their faces happy. I am happy when somebody do. On the other hand I will be sad too when you are lonely. This is how I would react when somebody I see happy. Even the cats and rabbits and all our pets, when they are happy me too.How about you?

3 responses

• United States
30 Jul 09
thats very nice. i think my baby brother and sister are adorable when they smile also. i love to see them smile so i make funny faces and make them smile harder or laugh it really is cute. and when other people smile my age i don't feel as happy unless their flirting with me. but yeah when people older than me or my age smile i feel obligated to smile back to feel polite

• United States
30 Jul 09
haha i don't know what i would do.

• Malaysia
31 Jul 09
wow, when I sad and lonely, seeing people happy can make me either feel happy or jealous because how can they be happy when i am not? But when I see people sad, I will feel sad too, and that's why I cannot see sad movie, because I don't like crying and sad movie can make me cry. Happy mylotting


• Philippines
30 Jul 09

You have dog that's good. Here with us are rabbits and cats. We have a lots of pets. And every time they are playing we do play too with my siblings. Even father and mother do laugh too. Yes, that's how easy is life is when everybody is happy and smiling.