What did you want to be when you grew up?

Chile
7 responses

• United States
31 Jul 09
Hi marguicha...I wanted to be a travel agent of all things. I figured if I workd in an office that sold trips to people maybe I would be able to go on some as an escort to the travelers and get to visit different places in the world. It was not to be though, because like most teenage girls I got a boyfriend and things got serious and then we ended up getting married and having children so I never got to be that travel agent. I have gotten to do some traveling in the continential United States but have never been out of my country. flutterby

• United States
31 Jul 09
i WANTED TO BE A HAIRDRESSER. mY MOTHER & BOTH MY AUNTS WERE HAIRDRESSERS. I guess i just thought i was suppose to keep uo the family tradition. Din't any of them tell me what hard work it was, lol. My daughter-in-law is a hairdresser now.

• India
31 Jul 09
Hi, friend. I have, from the time i became sensible, wished to do scientific research. Well, now, i am a computer engineering student, so i want to be a successful software developer in future. But, it does not mean that i have abandoned that dream, still i am rigorously self-researching on the topic of fundamental particle, and if i succeed, it will an end to the long time quest for unification of forces. I am looking forward to it. Happy Mylotting!!

• Chile
8 Aug 09
WOW!!! But I suppose that is a dream you had later in life. It doesn´t sound as a child´s dream


• India
8 Aug 09
Well, yeah, you are right. Children do not dream of doing researches. But, the question is what age you consider as that of a child. Whatever the age is, i acquired the dream when i was 10, but that time, i didn`t have enough standard of knowledge. And, my research on the particular topic started when i was just below 15. By the way, i am 18 now. Thanks for your comment. Happy Mylotting!!


• Puerto Rico
31 Jul 09
I wanted to be an actress. LOL LOL LOL However its hard to be an actress if you have stage fright and that is what prevented me from applying for Performing Arts School in New York. My mom brought material that I would use to perform for the audtion and I ended chickening out. I regret it but I guess it wasn't in the stars for me. I also believe everything happens for a reason.

• Chile
8 Aug 09
It´s easier to want to be an actress than to actually become one. At somre point I was going to be a famous singer. I muxt have been 7 or 8 then. No one told me that my voice wasn´t the best for the job


•
31 Jul 09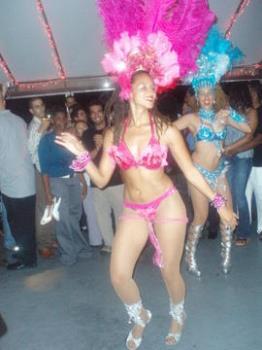 Well I wanted to be an astronaut and I loved anything and everything to do with outer space science. Unfortunately I was pathetic in maths and physics so I had to settle for the next occupation - business woman- Apart from me being a massive star wars and lord of the rings fan thats the closet I have to my childhood dream. I still have the dream that one day I will be the first black woman to walk on the moon..


• Chile
8 Aug 09
Who knows, maybe you´ll still make it. My mom (now 85) gave up her dream of moonwalking just a couple of years ago, after a heart problem.


• Malaysia
31 Jul 09
When I was a primary school student, I wished to become a school teacher when I grew up. Many of my classmates too share the same ambition of mine. And now I am a tuition teacher.