Minimum wage is my maximum wage:(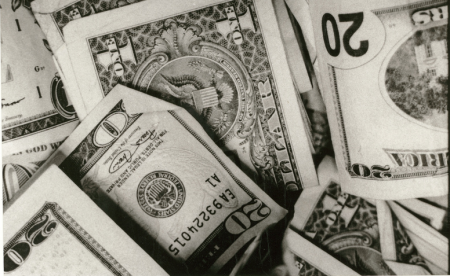 United States
July 30, 2009 7:01pm CST
So as you probably have already heard, minimum wage jumped up again, putting it at $7.25. It seems that every time I start to make some more money the minimum wage jumps up and I'm back at the bottom again. I'm unemployed right now, but at my last job I started at $7.00 and after 6 months got a raise of 20 cents, so I was making $7.20, which is the most I've ever made by the way. And now I find out that the minimum wage is $7.25!! What the heck!! It's really frustrating. Especially since this is the second time that this has happened to me. What do you guys think of the whole minimum wage thing? Is it working in your favor or against you, or is it having no impact on you at all?
5 responses

• United States
1 Aug 09
This happens to me too. Our minimum wage is higher though. I think they should get rid of the minimum wage. It causes too many people to have to work under the table, since some jobs aren't worth that much. And it makes it harder for teens to get jobs. Back as a teen I had to work for $3 an hour since minimum wage was at $6.25 and no one would pay me that to do anything. Now minimum wage is around $8 and I'm sure even more people work under the table.

• Canada
6 Aug 09
It's not minimum wage that causes the problems. It's greedy corporations who need ever increasing profits while starving their workers. I just sent a letter to the editor of my local radio commentary on this topic. I'm going to post it in my blog here at mylot if you want to read his opinion and mine. xoxo Cyne

• Canada
6 Aug 09
I couldn't work out how to submit my blog on myLot so here's the link to it. http://linkbee.com/minwage xoxo Cyne


• Argentina
31 Jul 09
Are you making minimum wage ($7.25/hr) now? If not, you need to ask for that other nickel per hour! Here's the thing with minimum wage......it exists for employers to take advantage of workers. People like yourselves that think either: 1)You lack the proper skills to warrant a better salary. 2)You lack the necessary educational requirements. 3)You lack the self esteem to get paid what you're worth. That's it in a nutshell. I've been in the position of unskilled laborer. I've also been the manager of a multi-million dollar business (Blockbuster Video store). There will always be those employers looking for a cheap labor force. How do you see yourself? Are you worth more than "minimum wage"? Ask for it. If THEY (your employer) doesn't think you're worth minimum wage or a little more, get another job. You can ALWAYS find a minimum wage job. Use your free time to look around for other job prospects. It's always easier to "get a job when you have a job". There's a lot of truth in that age-old statement. As far as minimum wage is concerned, I'm neither for it or against it. Fact is, it is what it is and it's probably not going to change any time soon. It's up to us workers to decide what we're worth.

• United States
4 Aug 09
I'm not making anything right now. That was just at my last job. I got injured and now am unemployed. And I never said that I was only worth minimum wage. I just really don't have any experience so I don't qualify for many jobs and I am having trouble getting the jobs that would give me that kind of experience because employers are prejudice against me. That sounds like an excuse, but it's really not. One of the things is that I have a lot of piercings and so when I go into a job interview, even if I have all my jewelry out, they can still see the piercings and judge me unfairly based upon that, among other things. I won't let it get to me though. My karma is way too good to allow me to have this kind of bad luck forever.

• United States
31 Jul 09
Luckily, my company gave a slight raise to employees to correspond with the increase in minimum wage. Even though I have gotten a raise because of it, I am not a big advocate of the minimum wage. It has a tendency to cause inflation and slow economic growth. If employers have to pay more to employees, then they will raise prices to cover the costs. It will cost the employee more to live, so the extra wage really does no good. It is just an endless cycle of unnecessary government intervention. Gotta love watching your tax dollars spent to force unnecessary legislation on you.