Does good movie trailer with too many contoversy attract people to watch movie?

Philippines
July 30, 2009 11:49pm CST
i know everyone watch movie.. but u think the movie you watch is worth for your money? i only watch best or grand slam movie at the theater coz its very expensive and atleast my money worth it.. but most of the time i just downloaded movie through internet and watch it here through my laptop.... though those movie i watched through internet as i thought that is not good to watch at the theater are sometimes more good... maybe i didnt realize it coz of the ads showing or trailer... some movie uses ads to promote their movie, they make too many controversy to attract the interest of people, they take off the best part of the movie to encourage viewer but ony to disappoint if u watch them... a waste of time and money...
10 responses

• Philippines
31 Jul 09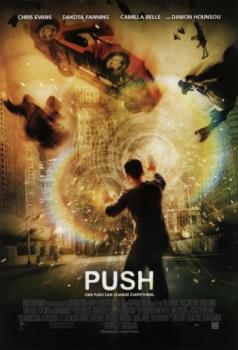 Sometimes a bad trailer can put off people into watching the movie. For example, I thought that the movie "Push" starring Dakota Fanning, Camilla Belle and Chris Evans was bad because the trailer was so dull and I thought it was just another action movie but then when I watched the movie, it turned out to be a really nice movie with a very interesting storyline. I guess the bad trailer also affected the movie's box-office figures.

• Philippines
31 Jul 09
is it the bad trailer or the bad publicity...

• United States
31 Jul 09
I've realized trailers are a rather iffy way of determining whether to see a movie or not. A majority of trailers make the movie out to be what it is not. Not only do they often show all of the best parts of the movie but they also show some scenes that are not in the film upon release. Often times those are good scenes. Other times it is something like the music of the trailers. Often times trailers are made in ways that make movies seem way more dramatic than they are. This is often done using music. There's always that choir music and one character yelling NOOOOOOOO!!!! Out of context you'd be like "I have got to see that movie." When you go to see the movie, you walk out thinking to yourself,"What was that?" But that seems to be the norm. I don't decide what movie I will see based on trailers or even reviews.

• Indonesia
31 Jul 09
Personally, I never decided to watch any movie just based on the trailer. Usually I search about the movie's information first, preview/review. At the very least, I must know what is the movie's story all about. Then the second I looked at the cast and the producing staff/company. They can be a guarantee if the movie good or not, for example: I think Pixar or Steven Spielberg or Tom Hanks will be a guarantee for a good movie. And the last comes the trailer, but I found most trailer don't really represent the movie so it is just as a last deciding factor. So far, I think every movie I watched worthed for every money that I have to paid.

• Philippines
31 Jul 09
yes, i guess ur right.. i should search for the movie reviews first before watching..

•
31 Jul 09
You hit the nail on the head. There are too many trailers which make a movie out to be something that it isn't or just show all the best bits so that a movie appears better than it is. Take "Marley & Me" for example, the trailers made it out to be a typical romantic comedy but in fact it was a drama and so many people who watched ti were disappointed. These days I will watch the trailers but they will never be the main reason for me to watch a movie, I will do some research, read some reviews etc etc and then decide whether a movie is worth watching.

• Philippines
31 Jul 09
yes, like the last james bond film we've watched.. the trailer was very great but when we watched it, we are very disappointed.. luck of high tech gadgets unlike the previous james bond movie... also the latest harry potter... very disappointing.

• India
31 Jul 09
You are absolutely right.But some trailers just cannot focus on the subject matter of the movie and give a very wrong impression.One example that comes to my mind is FIGHT CLUB.The trailers of the movie made it look like a silly action flick.But on the contrary it had more soul searching material in it.Because of that trailer people who would have loved the movie did not care to see it in the theater while those who did not understand a single thing went to watch a nice action flick and were pretty bored.It is a great movie but is highly underrated. Coming back to your point about controversy, it is a very effective trend to publicize ones films.And the truth is it does attract people to theaters. If you want my opinion, I choose what films to watch in theaters myself.I like to watch casual flicks like transformers and wolverine in the theaters with friends just for pure entertainment.On the other hand I prefer watching movies like revolutionary road alone in my home do understand the inner meaning and depth of the movie.Trailers help me a lot in this respect.

• Philippines
31 Jul 09
Tnx for the sharing ur idea. actually i watched wolverine and transformer at the theaters as im following the story of those movie..

• India
1 Aug 09
yes really it will attract the audience heart, because trailer contain only so intresting scenes only so definetely it will attract the audience face

• India
1 Aug 09
I agree with you.In way too many cases,the movie trailers are made such that you think that the movie will be awesome and then we go to watch the movie and see that its not all that great.At other times, they don't market the movie well and we see the movie online thinking its not that great and it turns out pretty good. When I plan to watch a movie, I normally wait for a while, till the reviews are out and also ask my friends/relatives what they thought about it.Only then I go to watch them in theaters. There was a time when I used to watch most movies in theaters.But now its feasible to watch them at home and the tickets are way too expensive.

• Philippines
31 Jul 09
hi homesphoppers! well, i must say controversies in movies do help in selling it out. i remember the movie adapted from the novel of dan brown. i'm sure you remember the da vinci's code. well, that movie had so many controversies and most of the religious were saying do not watch it. they caused such a huge ruckus that aroused people's curiousity. i guess that the controversies surrounding the movie made it a big hit.

• Philippines
31 Jul 09
definitely yes for me. I have based my downloaded movies via trailer if I didn't like it I wont waste my time to download it. I used to watched movies in our home because its very expensive watching in the theater except if the movie is being big hit it intrigues me see it.

• India
31 Jul 09
I know that these things are done to attract the masses and its also true that too many controversy over a film does attract people.its a latest trend in bollywood so as to have a good opening at the box office since the films here do not last for more than one week or so.

• India
31 Jul 09
yepp...trailers play a vital role in attracting people..sometimes as u said controversy is invoked..if u or ur faith is abused in controversy then i don think u ll watch the movie..so it all depends on what the controversy is created... and coming to best part of movie in a trailer..it happens that trailer is a summary of all best scenes of the movie..so chances are high that people are cheated..so its better watch a movie after taking reviews..