Do you think ipods are as good as they are famous or are they just a fashion ?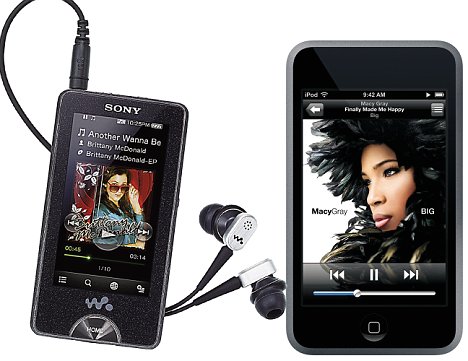 India
August 1, 2009 3:59pm CST
Any audiophiles out there? what do you have to say about ipods, satisfied with the audio quality or is it just a kind of fashion to poses ipod? I don't like ipods that much, i am no audiophile but personally i wasn't satisfied with the nano... i tested it with a pair of creative ep630 phones and even after changing the eq's i didn't like it that much, has a nice crispy sound though. I rather bought myself a sony NWZ A726/B with a good pair of earphones MDR-EX082 and am satisfied with the audio quality. what do you guys have to say about ipods, i see rather see it as a fashion, ipod classic sounds good though. Cowon is an audiophile device...truely! You like ipods?
5 responses

• China
2 Aug 09
Apple's productes are not only digital but also are they art works~~! I like ipods very much and I really like sony too.

• India
2 Aug 09
well i think "The iPod has given a real kick-start to the idea of wearable technology," she says. "There are already skiing jackets with iPod control switches built into the sleeve material, for instance. So with BT and others we are investigating technologies the fashion industry can harness to meet consumers' heightened expectations."

• United States
2 Aug 09
they are great. not like others. it can be dropped many times without breaking and stopping. it's not just fashion unlike the mac books.

•
1 Aug 09
I have an ipod touch and the sound is great and the graphics are just as good.The music is also very easy to get to and the whole ipod is just so easy to use even my 6 year old can use it.This year i am thinking about getting my children one each as it do not take up alot of room and they come with ear phones bonus then i wont hear the music they play.Other than that i do not use it for much else.Happy Mylotting.

• India
1 Aug 09
ya i agree wid you....but now its all about fashion,branded stuffs like...ya one cud easily find a better one wid de same price of ipod.....but its diff its not ipod