Heath Ledger vs. Jack Nicholson as JoKeR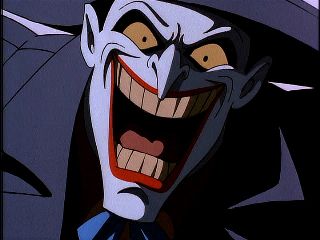 Hungary
August 3, 2009 3:49am CST
So the big question is, who do you prefer as playing the scary pink dressed, always smiley, green haired Joker? In 1989, in the film Batman, Jack Nicholson formed the Joker. I think he was quite good, he was enough scary and enoguh crazy to play this character.He had perfect costume,white face, green hair, perfect. And Jack's performing is good as always. (By the way Jack won Golden Globe for this acting) In the new Batman film Heath Ledger formed the ancient enemy of Batman, he won an Oscar as well. But I think he was worse than Jack. His costume is like a homeless ones, his hair and face is disgusting, and the acting was also under Jack's Joker... What's your opinion? Jack or Heath?
2 responses

•
3 Aug 09
Well I am probably going to be unpopular with many but I would go with Jack Nicholson's interpretation of the Joker. But it is actually to do more with the styling of the movies rather than the individualy actors performances. I enjoyed the more jokey nature of the 1989 Batman rather the dark & sinister The Dark Knight. So whilst Ledger's performance as The Joker was the highlight of The Dark Knight it was far too dark for my liking which is why Nicholson's colourful yet sinister interpretation works for me.

• Hungary
3 Aug 09
Good :) So Jack goes with 2:0 against Heath Ledger :P

• Puerto Rico
3 Aug 09
Well they are both good actors but I think Heath Ledger was extremely better. He took the character to an all time low and I think he did a great job and deserved the oscar. I think Jack is a little crazy so it wasn't such a far stretch for him to play. However, for Heath I think he went so deep inside for this character that if I didn't know it was Heath Ledger protraying this character you would never believe that it was him.