I am not ignoring you!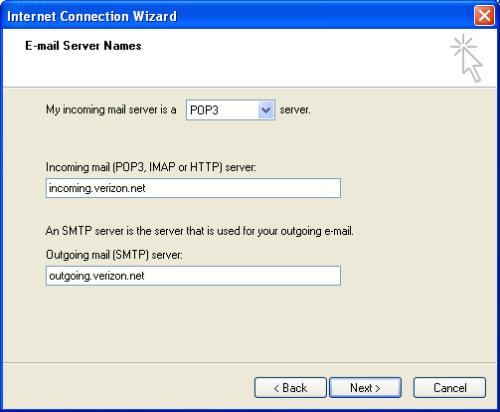 United States
August 3, 2009 5:10pm CST
But Verizon is! I can surf the net all I wish but I cannot get any email

So, if I miss the best discussion you ever posted in your life don't get mad at me, get mad at Verizon! Won't do you much good though, because they don't care

Have you ever lost your email because someones server was down? Did it drive you crazy? How many emails did you get once the server came back?
3 responses

•
4 Aug 09
Hi fwidman, I may have missed others e-mail because I had loads of e-mail came through as it was very quiet for a while, then it all through fast and thick. Tamara

• United States
4 Aug 09
I found the answer, sort of. I went to try and access my email through their website and was told my email account at Verizon was suspended

I tried to talk to them on the phone but I couldn't get to a human and the computer screwed me over

So, I sent tech support an email and will wait to see what they tell me



• United States
4 Aug 09
Well yahoo is much better and simpler to me, but Gmail is ok as a second account, I am not that happy about how they have hidden the trash folder. Or other things, I am happy with the art when one sends a email on can choose little images to send.