I got payment from a site! Join Me!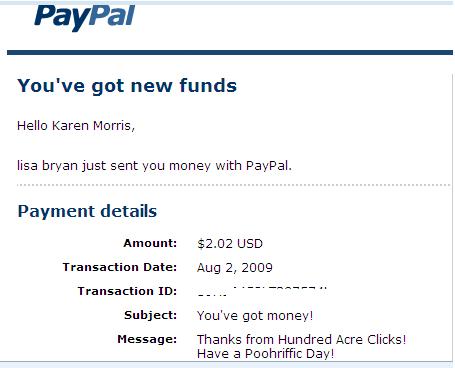 Malaysia
August 4, 2009 12:22am CST
I joined this site a month ago, but I been active just these 2 weeks ago..I eagerly wanted to reach the minimum payout which is $2 and I made it, thanks to the PTP option.lol..Now I can say that this site is paying and run by a trusted admin. Check out my payment proof! If anyone interested to join I will be glad to give you my links.



Have a nice Day!
7 responses



• United States
5 Aug 09
seems like a good site, i've been a member there for a little while, if you really want to earn with ptp join donkey under me, they pay alot better, check out my blog for sites that have been paying for years and are trusted. francisco


• Philippines
4 Aug 09
I maybe sound stupid... but may I ask what is Raw PTP hits? Does it count? Hope you can explain that to me. thanks.