Mylot is Closed!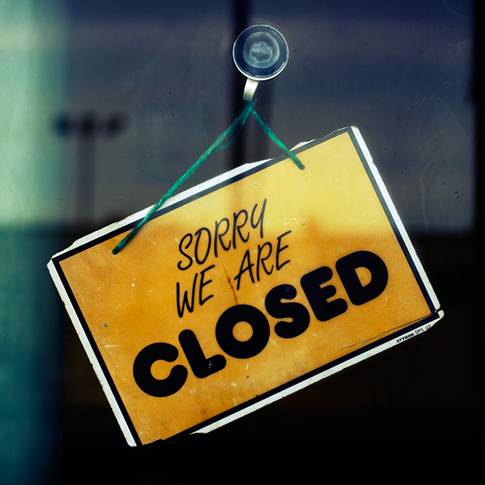 Philippines
August 7, 2009 8:41am CST
This ain't true alright!

I just thought of this while i was taking a shower, i asked myself, til when will i be able to connect with mylot friends? Or will i still access my account when i have kids already? I'm just 20 years old. And mylot keeps me company while i still have not found any stable job. I have thought about this for a while. How long will mylot last? What would you do if mylot said
"We're sorry, but the site is officially closed."

Or what if the admins can not really support the site, i mean, they're just humans right? So what would you do?

6 responses

• Philippines
15 Aug 09

No, it's not actually i thought it was hacked by some one because it kept closing...and that's how i got pissed and starting to hate my key boards. well, it was actually maintenance and took days but am glad they're back to normal now.


• Philippines
15 Aug 09
Well here's the discussion i wish i never created. Someone here, the first one who responded
*but was erased (maybe violated a rule)*
submitted a tag here and branded me as one of the trolls. I don't even have an idea what a troll is. He was so irritating but i promise that i never reported him. I respected his opinion. Well sorry i got carried away.


• Philippines
15 Aug 09
actually created a discussion on how mad I am for mylot being slow. they didn't delete that..yet


• Philippines
15 Aug 09
Maybe because there's truth in what you have posted. I bet mylot respects you for posting that discussion. Don't you worry at all.




• Philippines
10 Aug 09
Cry aloud? It's not like that its the end of the world.

Though i think you really spend most of your waking hours here in mylot. Then we should wish this thing won't happen.


• Indonesia
7 Aug 09
I will feel very sad,especially when I haven't got any earning from here yet

Where's my friend and all the discussion? How can I communicate with them again? I know we're just online friends, but still,,if mylot closed suddenly, I will feel shock.. Then, I need to find another site for my earning and it's not easy. Yes, I know they are just humans and honestly, I've ever think like this before. I think if the admins can't really support the site, they need to inform us first, or make it just like social networking that doesn't offer payment to its member, so all the member here can decided, wanna stay or not.. But I hope that won't be happen! Let us keep participating here


• Philippines
7 Aug 09
lol, i dont know too.. well i hope mylot will not going to leave us.. so i guess we need to encourage more member to join here to inspired mylot though they never required u to do so.. lets just going to enjoy our stay here instead. participate with the discussion and let the day pass like normal thing to us.. lets just wait and see what will happen. though a lot says that mylot is one of the old money earning site here. so lets just wait and see.

• Philippines
7 Aug 09
Yeah. I would like to ask the oldest member here too.

I would like to make a survey on who is the most oldest member or
if possible
, the very first member who joined this site.



• Garden Grove, California
9 Jan 10
oh my I am six months late well so mylot is still here. I was going to say I would do like that song, D ont worry,Be Happy and I still think that is what I am saying, as so many things'we think about and worry so much about just do not happen. so until otherwise I will mylot a lot and not worry , and yes, be happy that I am mylotting.